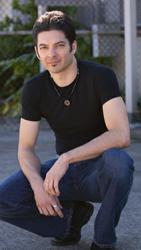 A man will be armed with the tools needed to successfully find a woman when he steps out into the world ready to find his dream girl.
San Mateo, CA (PRWEB) June 11, 2013
Too often, guys in the dating world look outside of themselves when the first place they need to look to find success is within, a fact which is the focus of Dating Expert Carlos Xuma's new report on how to find a woman.
"It's pretty ironic that when a guy asks the best strategies to find a woman, research shows he needs to take a look inside himself," Xuma says. "Now to most men, this is completely counterintuitive, but after they ponder it for a bit, they realize it makes complete sense and is totally logical."
The strategy that Xuma details in his new report involves a man taking an honest, heartfelt self-assessment to determine what exactly he wants and needs in a woman long before he begins his search.
"This strategy involves a guy really getting in touch with the qualities he desires in a woman he is dating," Xuma says in his report on how to find a woman. "The easiest way for a guy to do this is to make a list of the top ten traits he requires in a woman."
Xuma warns in his report that these qualities and traits must be realistic - it would be foolish, Xuma says, for a guy to list unrealistic expectations, such as insisting that a girl he dates must be a supermodel, and so on.
"The type of traits a guy might consider listing may include characteristics, such as being a nonsmoker, being religious, being physically attractive to him, hardworking, and so on," Xuma says. "Those are more realistic traits. The important part is for the guy to narrow it down to the ten most important qualities."
Once that is done, Xuma explains in the report on finding a woman, the guy needs to list his ten "deal breakers."
"These are the traits or qualities that a guy absolutely will not tolerate in women he dates," Xuma says. "For instance, a guy might write that he won't tolerate someone who lies, or does drugs, or doesn't believe in God, or who flirts. Those are the types of traits he can't abide by in a woman he's dating. Again, the key is to be as realistic and open as possible."
Once these two lists are made, when the guy does step out into the world and is ready to find his dream girl, he will be armed with the tools needed to be successful, Xuma assures.
Carlos Xuma is the author of numerous articles and books, including The Bad Boy Formula, Secrets of the Alpha Male, and the Girlfriend Training Program. Xuma has spent years teaching hundreds of men important dating skills and flirting tips for guys, such as how to flirt with girls, how to seduce a woman, seduction tips, how to get a girlfriend, and how to find a woman. Xuma has been a dating expert and attraction adviser for more than 10 years and has appeared on ABC and CBS television and Playboy radio.
Learn more at his website, http://www.win-with-women.com.