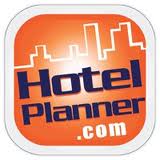 West Palm Beach, FL (PRWEB) June 04, 2013
HotelPlanner is proud to welcome the State of Louisiana as its newest client. Under this state contract, HotelPlanner will source, negotiate corporate rates and book hotel rooms for all state agencies. The service delivery extends to approximately 90,000 employees, in addition to state contractors and subcontractors. The contract provides that all school districts, federal government employees traveling on Louisiana business and contractors of these agencies are approved to utilize HotelPlanner services. HotelPlanner's service delivery also provides for Disaster and Emergency Management Housing for the agencies referenced above.
Agencies impacted by this contract are approximately 490 state funded cost centers, including Louisiana State University (LSU) and 23 other state funded college and university campuses, 38 technical & community college campuses, 9 correctional institutions, 13 juvenile and developmental centers and 14 hospitals. The impact of the 64 parishes and school districts is yet to be determined.
HotelPlanner.com was founded in 2002 by Tim Hentschel and John Prince, and has since achieved a global portfolio of 50K hotels. HotelPlanner.com focuses its efforts on the group market and custom travel programs to help clients select the right property for their event, combining technology with a highly experienced staff of professional meeting planners to deliver outstanding service. The company recently opened its European Headquarters in London, United Kingdom, and is rapidly expanding its team of experienced meeting planners globally.
For information on specialized or government programming contact Pat Smith - 800-760-7718 ext. 739 or VP Melissa Le'ppin - 800-760-7718 ext. 230.