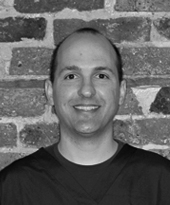 Smile With Confidence
Hove, East Sussex (PRWEB UK) 10 June 2013
Dr. Jose Costa has joined the award-winning dental surgeon team of Brighton Implant Clinic, at their Hailsham clinic. He brings a remarkable background of professionalism and passion for quality patient care to the team.
"I'm thrilled to join the ranks of the Brighton Implant Clinic team at its Hailsham location. The opportunities here for developing further professionally while serving the public are exceptional," says Dr. Jose Costa. "I'm particularly passionate about safeguarding and improving people's health, which is completely in line with Brighton Implant Clinic's commitment to care, compassion, and credibility. It's empowering to be in a community of such experienced professionals committed to furthering quality public dental health."
Dr. Costa is originally from Brazil, where he graduated in 2001. After working in private and community dentistry in Brazil, he decided to move to the UK to further develop professionally. He holds a Master's Degree in Public Health from King's College London, where he graduated in 2011, and is fully registered in the UK as a dentist. Dr. Costa frequently mentions his love of the beauty of the Southeast landscape and is greatly motivated by the opportunities at Brighton Implant Clinic.
"Dr. Costa brings more experience and commitment to our team. We're thrilled to have him onboard," says Dr. Bruno Silva, Principal Dentist. "All of our staff is committed to offering quality dental treatments that are effective and price competitive. Most importantly, our patients come first—their health and happiness are our foremost concern. We're all pleased when our patients walk out the door with a healthy, bright new smile on their face. For some, it's almost like a "second chance" at life—it's all very moving," Dr. Silva continues.
Brighton Implant Clinic has three clinic locations located in Hove, Hailsham, and Brighton, and is a two-time award winner of the Private Dentistry Awards. The practice's staff has collective experience of decades of implant placement and treatment services, and is internationally reputed for its world-class patient care and top-quality dental implant and treatment services, with patients venturing from all over the UK and as far as Australia and the United States for treatment. Please visit http://www.brightonimplantclinic.co.uk/ to learn more about the practice's services and schedule a free initial consultation.