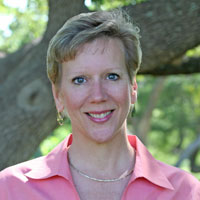 We are thrilled that Abi rejoined our amazing team. Her expertise and leadership skills will help our addicted clients and their families make lasting changes.
Jim Walker, CEO
(PRWEB) June 18, 2013
Abi Williams, Ph.D., rejoins The Arbor, a premier drug and alcohol rehabilitation center in Austin, Texas, as Clinical Director.
Abi William's clinical expertise, leadership skills, and exemplary work with family systems has earned her a reputation in Texas that is unsurpassed. During her initial tenure at The Arbor from 2010-2012, Abi was instrumental in the development of The Arbor's treatment curriculum, including the monthly three and a half day intensive family program. After a brief leadership role at another treatment organization, she is back at The Arbor and we are thrilled.
Abi served as Clinical Director of the Healing Choices Intensive Outpatient Program in Houston for twenty years, and was the Director of the Center of Recovering Families at The Council on Alcohol and Drugs Houston.
Earning her BA in Psychology in 1986, MSW in 1988, and Ph.D. in 2000,, Abi is also a certified Sex Addiction Therapist and a Certified Multiple Addiction Therapist. She specializes in family-systems focused therapy in the treatment of codependency, substance abuse, and process addictions.
About The Arbor:
The Arbor is a 12 step-based residential treatment facility for chemical dependency and dual disorders. Located on a 67 acre urban ranch north of Austin, Texas, The Arbor offers a unique 15 month recovery program that includes detoxification, 90 days of residential treatment, and 12 months of an intensive aftercare program.
Therapies and modalities include Equine Assisted Therapy, Art Therapy, Holotropic Breathwork, Neurofeedback, and Microcurrent Technology. Specialized services include Individualized Fitness, Yoga, and Meditation.
For more information about The Arbor, visit http://www.thearbor.com. For Admissions information call 866-290-7703.