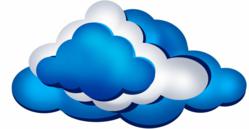 The shift to the cloud can be time consuming and very expensive for the average small and medium sized business
San Francisco, CA (PRWEB) June 03, 2013
One of North America's leading web hosting providers and custom website design firms, Web HSP, announced late Monday a special offer on shared cloud hosting giving small to medium sized businesses the opportunity to get their businesses on the cloud for as little as $5.95 per month, which also means that small business owners can save big money on their annual hosting costs.
The pricing is the same that Web HSP usually charges for its regular shared business hosting package, enabling customers to get a heavily discounted upgrade to cloud hosting, as opposed to shared.
Shared cloud hosting is a similar digital product to normal shared hosting other than the customer receives all the same benefits of the cloud including a choice of location, an up-time service level guarantee and much lower contention and hardware redundancy. This makes choosing Web HSP a perfect option for businesses that want a greater level of site security to ensure they are always online.
Web HSP's shared hosting plans offer small business owners the ultimate solution when getting their business websites online. From domain names to web hosting and email through to integrated marketing tools, UK2's cloud hosting is the complete package for any business looking to have an impact online.
Doug Davis, CEO and founder of Web HSP commented: "The shift to the cloud can be time consuming and very expensive for the average small and medium sized business. Our special promotion enables them to get the latest and best technology for their websites for an affordable monthly price."
About Web HSP...
Web HSP has been a major player in the web hosting industry since 1998 and recently added custom website design to their growing arsenal of services. They provide a variety of digital products including domain names, email hosting, web hosting, cloud hosting, reseller, eCommerce solutions, VPS and dedicated servers to individuals and businesses. Web HSP are also one of the biggest and fastest growing web hosting companies in North America.
To find out more about their wide range of tools for small business owners, simply visit http://www.webhsp.com