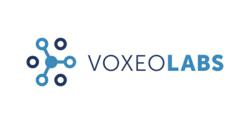 WebRTC started with Google contributing intellectual property, and Voxeo Labs is continuing that by giving this vital piece of the WebRTC ecosystem
San Francisco, CA (PRWEB) June 04, 2013
Voxeo Labs, a technology company leading the industry in real-time telecommunications APIs, today announced that Phono has become the first WebRTC Gateway with support for audio and video encryption through the Datagram Transport Layer Security (DTLS) standard and has contributed the DTLS implementation to Bouncy Castle, an open source cryptography API.
Phono provides developers with a simple jQuery API to create real-time communication in web browsers and mobile devices through WebRTC, Flash, Java, iOS and Android. The Phono Gateway allows different types of endpoints to communicate with each other, and provides a bridge to SIP, mobile, and the public phone network.
DTLS has recently been mandated as a required transport layer for WebRTC audio and video, and Phono is the first WebRTC gateway to support this standard, allowing telecom operators to integrate WebRTC into their networks and developers to write applications that interoperate between WebRTC and other platforms.
Bouncy Castle is the leading library for cryptography in Java or C# applications. Voxeo Labs worked with Bouncy Castle's developers to add DTLS APIs into the standard libraries, allowing any developer to build client and server applications that interact with WebRTC media. By contributing this DTLS implementation to the WebRTC community, Voxeo Labs is providing the community with the means to increase the rate of WebRTC innovation.
"Phono makes it easy for developers to create cross-platform communications applications. Having DTLS support is crucial for interoperability between different browsers and devices. Server gateways must support DTLS to enable integration into existing communications networks," said Jose de Castro, CTO of Voxeo Labs. "The Phono Gateway brings web-based real-time communications to carrier's IMS and legacy networks in a secure, easy-to-implement way."
Contributing DTLS to Bouncy Castle gives developers of WebRTC products a well-tested, secure implementation of DTLS. "Security is hard to get right and the impact of getting it wrong is enormous. Inclusion in Bouncy Castle means developers can be confident utilizing DTLS in their products," said Bouncy Castle developer David Hook. "WebRTC started with Google contributing intellectual property, and Voxeo Labs is continuing that by giving this vital piece of the WebRTC ecosystem," said de Castro.
About Voxeo Labs. Voxeo Labs lives at the intersection of developers and service providers. We invest in revolutionary ideas and innovate new communications solutions. Voxeo Labs products are used by over 160,000 developers and many of the largest carriers, mobile carriers, and other service providers around the world. For more information visit http://www.voxeolabs.com.