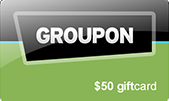 Our games are easy and fun so that anyone can play
Boca Raton, FL (PRWEB) June 04, 2013
Consumers no longer have to choose between one daily deals website and another. Mr. Deals 4U, always a consumer and merchant advocate when it comes to savings, is bridging the competition gap by offering a Groupon gift card as a prize offer for one of its tournaments.  Mr. Deals 4U is launching a free online game tournament. The tournament will take place from 6/4/13 to 6/11/13. To participate in the tournament visitors must register for a free account and join Lucky Coins Groupon Tournament.  Players will have unlimited tries to achieve their best score before the tournament ends on 6/11/13 at 11:59 pm. 
Mr. Deals offers weekly tournaments offering a chance to win many of the products they offer as daily deals.  Users can earn Deal Dollars and redeem them for greater discounts towards future purchases. "These are simple and fun games that anyone can play"
"I'm about saving people money. If someone visits my daily deals website, they probably enjoy other daily deals websites. Why not help cross-promote other popular deal websites if it makes my consumers happy," questioned Phil Tomich, Founder of Mr. Deals 4 U.  "My website offers items not found on Groupon and Groupon offers deals not found on my website. If I can give my customers an extra incentive to visit my website and that of my competitors, I'm going to do so."
Mr. Deals 4 U launched in early 2013. The website offers fantastic daily deals on products ranging from watches and jewelry to iPod accessories and pet toys. "My website sells tons of accessories and fashion items, but we sell electronics and toys. There is something for everyone at Mr. Deals 4 U. The tournaments I offer, such as this one, usually result in deeper discounts or prizes derived from items we already sell. I thought I would mix up the prizes with the Groupon certificate. After all, my business is about changing the way daily deal websites do business," continued Tomich.
About Mr. Deals 4 U:
Mr. Deals is an exciting new way to find great deals, play online video games and earn DEAL DOLLARS to buy daily deals and enter tournaments.
Our mission is to give merchants an opportunity to create brand awareness of their business and products. Mr. Deals offers a fun atmosphere by allowing customers to play games and earn Deal Dollars to use on Mr.Deals4U.com.
Mr. Deals allows merchants a place to offer great deals to online gamers. Every day there are 6 deals offered by a variety of merchants with an assortment of deals. Join our Online Video Game Room to earn Deal Dollars that will let you enter into tournaments to win prizes.
Mr. Deals 4 U users can view and purchase product deals from merchants around the World. Join our online game room to play for Deal Dollars and Tournaments to win prizes