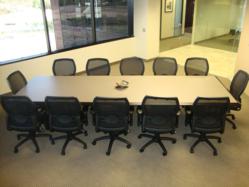 Your Office Agent commit to offering the FPA members a service second to none
(PRWEB) June 04, 2013
After placing a request (via online or phone), Your Office Agent researches the client's needs in terms of country, region or city, finding the space, checking contracts and helping to finalize the right workspace or lease . Options range from 5,000 discounted meeting rooms listed by the hour, virtual offices, global executive suites for market entry and unlimited lease and sublease space anywhere in the world.
"FPA is pleased to offer its members a service that can help them develop an ideal office space that completely suits their needs," said FPA Executive Director/CEO Lauren M. Schadle, CAE.
"Your Office Agent provides a range of solutions and a focus on cost-effective, on-demand leasing solutions that will best serve FPA members and their varying and unique needs," said Your Office Agent CEO Brian Mac Mahon.
FPA members can access this service via website (http://www.yourofficeagent.com), by calling 800-600-0881 or by emailing fpa (at) yourofficeagent (dot) com.
About Your Office Agent
Your Office Agent (http://www.yourofficeagent.com), is the leading global specialist in executive suites, on-demand workspace or business meeting rooms and both leased and managed office space. Your Office Agent are partnered with the best providers in the market for managed space and leasing needs with 9,000 Coldwell Banker sites for any traditional space requirements, so the expertise is local as well as global. In addition to finding the ideal office and meeting room, the company also helps with the implementation of cost saving strategies such as home working, mobile working and teleworking.
About FPA
The Financial Planning Association® (FPA®) is the largest membership organization for CFP® professionals in the U.S. and also includes those who support the financial planning process. Working in alliance with academic leaders, legislative and regulatory bodies, financial services firms and consumer interest organizations, FPA helps connect all in our membership through a variety of unique and compelling ways. FPA members adhere to the highest standards of professional competence, ethical conduct and clear, complete disclosure to those they serve. FPA membership consists of CERTIFIED FINANCIAL PLANNERS™ and all those who support the financial planning process. FPA's unparalleled network of chapters encourage professional development and networking on a local level.
Based in Denver, Colorado., the association represents tens of thousands of members involved in all facets of providing financial planning services. Learn more at http://www.FPAnet.org.