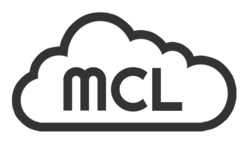 London (PRWEB) June 04, 2013
Mobile Cloud Labs Plc., developers of high-quality applications for smartphones, handheld devices, and portable computers, today announced that the company and TBF Investments have mutually agreed to terminate its contract for the Snuko Intellectual Property (IP). This termination was agreed upon in order to resolve a challenge as to who owns the Snuko IP acquired last year. It was recently determined that TBF Investments did not own all of the IP behind the Snuko product. The move will resolve a challenge over who actually owns the Snuko IP, and will free Mobile Cloud Labs to focus on its core product roadmap.
In a letter to investors, Richard Sylvester, CEO of Mobile Cloud Labs Plc., noted that the IP dispute specifically affected the Windows and Android versions of Snuko's products. "Since we believe that the market for this product is in Android and Windows, we decided to terminate the contract with TBF Investments for the Snuko intellectual property," Sylvester wrote. "This means that Mobile Cloud Labs will return the intellectual property back to TBF Investments that makes up the iOS and Blackberry product to include the Snuko website amongst other things. Mobile Cloud Labs has developed it's own Windows and Android based anti-theft products that we feel are far superior to the previously acquired Snuko based products."
Sylvester adds that he sees this move as freeing the company to pursue its product strategy and prepare for an IPO on the London GXG in order to raise capital to develop new consumer applications for mobile devices tightly integrated with Facebook. He also noted that the company has acquired an additional user database, bringing the Mobile Cloud Labs user base to more than one million users.
"I believe it to be both essential and beneficial that Mobile Cloud Labs terminates this contract," Sylvester states. "It not only releases the company from future liability but it does not fit well with the road map and future plans of the company as added expenses are necessary to maintain those [Snuko] products which provide little or no return on investment."
The company has finalized its new accounting, including adjustments for the termination of the TBF Investments contract and the new user database acquisition, which paves the way for a listing on the London GXG market. Mobile Cloud Labs expects to be listed for public stock trading in the near future.
About Mobile Cloud Labs Plc:
Mobile Cloud Labs are developers and marketers of high-quality applications for smartphones, tablet computers, and laptops with offices in Switzerland and the United States. The company is currently developing new location-based applications booming mobile advertising market, delivering messages with pinpoint accuracy to open up new marketing and point-of-sale strategies. The company is also developing new smartphone users to help them get more from their mobile social media experience.