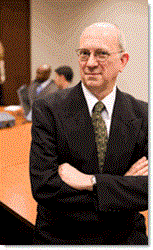 Adding Qualified Risk Directors to a board makes it more likely that corporate goals will be achieved, while also reducing the risk of large, surprise losses.
NORTHFIELD, MINN. (PRWEB) June 05, 2013
The Directors and Chief Risk Officers group ("the DCRO") today issued its guidance to organizations seeking to better govern risk through the identification and recruitment of Qualified Risk Directors to their boards of directors and risk committees of the board.
In the spirit of the Audit Committee Financial Expert, where specific board members are designated as experts in the analysis of financial statements and control processes, the Qualified Risk Director guidelines were developed by an international group of active board directors and chief risk officers to assist organizations in identifying members of their board with expertise in the governance of risk.
"An understanding of risk and its proper governance is not just about protecting organizations from large, unexpected losses - although that is very valuable," said David R. Koenig, Chief Executive Officer of The Governance Fund Advisors and Executive Chair of the Qualified Risk Director governance council. "Risk governance is equally about how organizations can pursue the goals they have established, with more success," he continued. "Qualified Risk Directors make those goals more achievable."
The Qualified Risk Director guidelines are designed to aid in the identification and recruitment of risk governance experts to boards of directors and their risk committees, where present. They are being distributed to companies around the world and to regulators that have shown an interest in advancing the governance of risk at the board level. According to the guidelines, they are designed for voluntary adoption. However, their inclusion by regulators in ongoing assessments, or in the development of future requirements, will assist in the advancement of risk governance practices across institutions of all kinds.
The Qualified Risk Director guidelines are freely available for download.
About the Directors and Chief Risk Officers group - The DCRO is a voluntary assembly of more than 1,600 board directors, chief risk officers, and other c-level executives whose work involves the governance of risk. Members come from more than 100 countries and represent large and mid-size organizations, both for-profit and non-profit. Visit http://www.thegovernancefund.com/DCRO/ to learn more.
For more information, please contact David R. Koenig at +1.507.301.3149 or e-mail david(dot)koenig(at)thegovfund(dot)com.