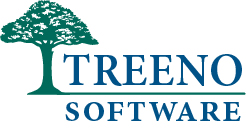 PORTSMOUTH, N.H. (PRWEB) June 05, 2013
Treeno Software, Inc., a leader in Electronic Document Management (EDM), (http://www.treenosoftware.com) announced today the release of its Treeno Document Binder which allows users to e-mail or download a collection of documents from various cabinets in the Treeno repository.
As users move from cabinet to cabinet, they "paper clip" the electronic documents they want to mark for selection. Those documents are then placed in each user's "binder" where they wait to be downloaded or e-mailed at the user's convenience. Documents can be e-mailed or downloaded in PDF format or put in a ZIP file. E-mailed documents can also be sent as individual files in their native format. As part of emailing or downloading the files, there is an option to encrypt them using a password, which will prevent anyone from being able to read the documents or files without entering a valid password. The password is assigned by the user that is binding the documents, so it can be uniquely created when the files are sent or downloaded. Once those documents are processed, the binder is cleared and available for the next set of paper clipped documents. With security always a top priority for Treeno Software, the Treeno Document Binder can only be accessed by those users who have been given the appropriate permissions.
"With the Treeno Document Binder, "shopping around" and gathering all the electronic documents you need for a specific purpose has never been easier. Treeno simplifies the task of pulling together many documents for an external user. Imagine the power of securely sharing human resource information with employees, securely sharing a student's file with their parent, sharing job related documents with a contractor or client, or sharing accounting support documents with a customer or vendor. Simply click the files, add them to the binder and email with a few clicks of the mouse. Treeno streamlines information sharing, saving time and money," said ," said Steve Tentindo, President of Treeno Software.
Treeno Software helps to reduce costs of operations by providing authorized users with immediate access to business information from their desktop. Gone is the need to manually file, copy, and distribute documents, as well as the risk of misplacing or losing documents. Instead, information can be accessed in seconds, allowing company employees to better service their clients and internal staff. With Treeno's secure, audited document management solution, users have immediate access to their business information anytime, anywhere.
About Treeno Software
Established in 2002, Treeno Software is a leader in the Enterprise Document Management (EDM) industry. Treeno Software was one of the industry's first to embrace cloud computing with the Treeno EDM Cloud (SaaS) and to provide web-based solutions offering secure global information access. Treeno Software's mission is to provide their customers with operational workflow efficiencies and measureable return on investment (ROI) through the fast installation and implementation of their fully secure, highly reliable, and easy-to-use, web-based Enterprise Document Management (EDM) Solution. For information on Treeno Software, please visit http://www.treenosoftware.com.