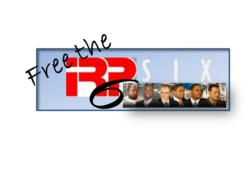 Denver, Colorado (PRWEB) June 04, 2013
A Just Cause and Friends of Justice continue their investigation of what they say is the wrongful prosecution and conviction of six executives of a Colorado-based company, IRP Solutions Corporation. The advocacy organizations believe that 9/11 Commission concerns could have been resolved a decade ago by software that was developed by the now-jailed CEO and former executives of this small minority-owned software company.
In a May 22, 2013 report by Friends of Justice (link below), Dr. Alan Bean released findings of his six month investigation into IRP Solutions Corporation and the innovations created by its CEO Gary L. Walker. Walker and five other executives were indicted in June of 2009 and convicted in 2011. All six executives are currently serving prison time at a Federal Prison Camp in Florence, Colorado. (Ct. No. 1:09-CR-00266-CMA)
According to Bean's report, Walker was the chief architect of an electronic case management system called CILC (pronounced, "silk") - Case Investigative Life Cycle. "The security issues that left America vulnerable on 9-11 remain unresolved...It explains why FBI agents still crank out hard copies of their investigative reports. IRP had the answers, but the federal government was asking the wrong questions," says Bean.
The 9/11 Commission Report states, "The FBI did not have the capability to link the collective knowledge of agents in the field to national priorities." The report further stated, "The FAA's capabilities to take aggressive, anticipatory security measures were especially weak." http://govinfo.library.unt.edu/911/report/
The 9/11 Commission analysis found the FBI's case management system to be antiquated and that their processes contributed to information sharing failures leading up to the tragic attack on the United States homeland that resulted in thousands of lives lost.
"It is now 12 years later and the FBI's case management system has not changed after spending over a billion dollars of taxpayer money on failed information technology projects," says Gary Walker, CEO, IRP Solutions Corporation.
Jack Israel, former Chief Technology Officer of the FBI, in a 2012 interview with Fierce Government IT discussed the challenges and failures of the Sentinel project. In 2005, the FBI launched the Sentinel project to modernize their case management system after failure of the $400 million Virtual Case File project by SAIC in 2004. Lockheed Martin was awarded the Sentinel Contract which ended up costing taxpayers another $825 million. "The Sentinel project "started unraveling" when the bureau tried to "build...an independent electronic case management system", says Israel. http://www.fiercegovernmentit.com/story/qa-jack-israel-fbi-sentinel-and-federal-it-development-shortcomings/2012-07-01
"Post 9/11 it was my dream to develop software that could make a difference for America's fight against terrorism through superior information technology for law enforcement", says Walker. "In 2004 I was in New York City to meet with NYPD officials about the capabilities of the CILC software and as I stood on the 40th floor of the Millennium Hilton Hotel located directly across from the site of the twin towers, I saw nothing left but deep holes where the majestic buildings once stood. I imagined people jumping to their deaths rather than face the burning inferno and my emotions overwhelmed me. At that moment I knew CILC could help law enforcement and America avoid this type of tragedy in the future," Walker remembers.
Bean confirmed through court transcripts (Ct. No. 1:09-CR-00266-CMA) that in November 2004, Walker and IRP COO David Banks also attended a joint meeting with the Department of Homeland Security (DHS) and the Department of Justice (DOJ) to demonstrate CILC software. "We left that meeting very encouraged," says Banks. "The feedback we got from the meeting's sponsor was that the FBI was highly impressed with the CILC software," Banks added.
Bean further verified through court transcripts (Ct. No. 1:09-CR-00266-CMA) that in December 2004, at the request of Bill Witherspoon of the Department of Homeland Security, IRP provided quotes for the purchase of a phase 1 implementation of CILC totaling over $100 million.
"In reviewing the 9/11 Commission Report, we believe that CILC provides answers to all the areas Jack Israel identified as problems for Sentinel: big data management and state of the art search capabilities, secure and selective information sharing, electronic records management secured by digital signatures and certificates, the ability to rapidly duplicate the look and feel of paper documents on a web form tied to a database and integrated with workflow, capability to automatically generate tasks and provide notification of new tasks, SOA capability through web services implemented for selected program functions and rapid prototyping support", says Walker. "Israel put it perfectly when he said, 'Prototyping was something that we (the government) should have done at the beginning of Sentinel,'" added Walker.
Court documents for (Ct. No. 1:09-CR-00266-CMA) show that a forensics analysis was conducted of IRP's software by analysis firm Califorensics (firm chosen by the government). Analyst Don Vilfer, Califorensics, concludes in a written report, "...it appears the CILC software (IRP Solutions) strives to... manage information throughout the criminal justice pipeline. No one software application would meet the needs of all agencies, but the functionality that we observed... would undoubtedly be of interest to many law enforcement agencies." Records show that Vilfer is an Attorney, a Certified Fraud Examiner, a Certified Analyst for Computer Forensics and Decryption, and a former FBI Supervisory Special Agent for the White Collar Crime and Computer Crimes Squad. Though court records show that an analysis was requested and conducted by a government selected firm, the analyst's report showing the legitimacy of the business and the software was ultimately denied as evidence by Judge Christine Arguello. "What's sad about this whole situation is, there are six men sitting in federal prison who have developed software that could potentially be vital to our national security," says Sam Thurman, A Just Cause. "According to the government's own expert the CILC software is good, so why are these men in prison, and why is the validity of their software concealed?" asks Thurman.
"My dream turned into a nightmare when on February 9, 2005, just over a month after providing quotes to DHS, 21 FBI agents showed up at our offices in Colorado Springs to execute a search warrant. The search warrant affidavit labeled IRP as a "purported software" company. I was in a state of disbelief that the FBI was labeling us as a purported software company when just a couple of months earlier they witnessed a demonstration of our software," says Walker. "Prior to the November 2004 demonstration we met with DOJ's Chief Information Officer Van Hitch regarding our software, not to mention multiple meetings with DHS, NYPD and many other law enforcement agencies around the country," adds Walker.
"The warrant cited seizure of financial records as the purpose of the raid," says Bean. "Not only did they image all of the engineering computers, they seized our software engineering notebooks kept by software developers, CILC software code and CDs, patent documents and other engineering documentation," says Banks.  "Makes you wonder if this was permitted as part of the warrant or did the FBI act outside the scope of the search warrant which called for the seizure of financial records," muses Banks.
"For years, I worked tirelessly on CILC," says Walker. "Days, nights, weekends -- many times sacrificing time with my wife and son. It got so bad sometimes my wife started referring to my laptop as my mistress," adds Walker. "To have my hard work and the work of the other IRP executives criminalized is the most disappointing experience of my life," Walker further adds.
"We incurred debt making good faith modifications to CILC at the request of DHS to provide them with prototyping of real-world investigative scenarios they provided to us, only to be accused of defrauding our creditors," says Banks.
A Just Cause confirmed that Walker is the son of a career Air Force non-commissioned officer and that Walker received a presidential appointment to the United States Air Force Academy in Colorado Springs, Colorado. In his interview with Dr. Bean, Walker disclosed that as a young man it was his dream to be a fighter pilot, but couldn't fulfill that dream due to vision limitations. Walker received a Bachelor of Science in Computer Science from the University of Colorado. He worked for a large defense contractor as a software engineer on Ronald Reagan's Strategic Defense Initiative (SDI). Walker's 20+ year career includes being a software architect on major projects for other Fortune 500 companies and as a senior director for Kaiser Permanente. Walker started IRP in April 2004.
"When you look at the career of Gary, you have to come to the conclusion that he is a real patriot," says Cliff Stewart of A Just Cause. "From what we have observed, it was his (Walker's) goal to help his country," adds Stewart.
Walker and the other executives have maintained their innocence throughout and look forward to being vindicated and resuming life with their families. "I encourage the public to review our story and we are open to speaking directly with the media," says David Banks.
"I am 100% confident that CILC can immediately help the FBI resolve the case management challenges identified by Jack Israel. "CILC was designed to be able to do what no other investigative software in the world could - morph itself to work within the process of any law enforcement agency", concludes Walker.
Related story: Racial Bias Is the Foundation for a Federal Criminal Case Against African American Businessmen in Colorado Says Friends of Justice and A Just Cause http://www.prweb.com/releases/2013/5/prweb10693207.htm
Friends of Justice: http://friendsofjustice.wordpress.com/2013/05/22/money-for-nothing-how-racial-bias-destroyed-six-lives-stymied-a-black-owned-business-and-outraged-a-congregation/
For more information about the story of the IRP6 or for copies of the legal filings go to http://www.freetheirp6.org .
(Case of the IRP 6 is currently under appeal - US District Court for the District of Colorado, Honorable Christine M. Arguello, D. Ct. No. 1:09-CR-00266-CMA; Case Nos: NO. 11-1487, Case Nos. 11-1488, 11-1489, 11-1490, 11-1491 and 11-1492)
Note: A Just Cause is collaborating with Jabar International on the development of documentary telling the IRP Story - "What Color Is The American Dream? The IRP6 Story: An American Dream Turned Nightmare".