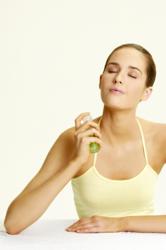 Miami, FL (PRWEB) June 04, 2013
From toothpaste to foot cream, acne sufferers will try anything to get rid of acne. A recent article from NY Magazine highlighted the increased used of Hypnotherapy, and other natural remedies for acne as a means to help cure the skin condition. With the growing popularity of homemade, and natural acne cures, Probiotic Action shares 3 new acne treatments that battle what causes acne before, during, and after a breakout.
While the main cause of acne is often debated, stress, diet, hormones, and bacteria are commonly displayed as the culprits by skin experts worldwide. For those who are looking to battle what causes acne without the use of a harsh over the counter acne treatment, Probiotic Action has gathered the best new acne treatments available:
Hypnotherapy: As the above mentioned article by the NY Magazine stated, more people are turning to mental health therapy to reduce stress levels that contribute to acne, and work on creating a better self image. By relieving stress through therapy, acne sufferers are reducing the amount of body chemicals produced when under duress that feed bad bacteria, and contribute to acne breakouts.
Natural Acne Remedies: Whether using probiotics for acne, or plant based oils like tea tree oil to battle bad bacteria, users are finding that natural remedies may be more likely to cure breakouts. Those who have used probiotics for acne and other natural acne treatment options have found less harmful side effects than when using antibiotics, and find natural acne remedies to be more affordable than most over the counter products. Using probiotics and other natural bacteria balancing treatments allows good and bad bacteria to exist, and maintains bacterial balance in the immune system.
Eating Green: While many are unsure whether diet is directly related to acne, evidence shows we are what we eat. Current trends in the dieting world are toting that those who follow a "Green" or PH Balanced diet are claiming to be less prone to bacterial infections, ( including bacteria that causes acne), a stronger immune system, and healthier hair and skin. Diets that are high in green, PH balanced foods, like, kale, broccoli, and other veggies are said to reduce the levels of acidity in the body, making it harder for bad bacteria and disease to grow.
Probiotic Action is an advanced acne treatment that uses Probiotics for acne containing the "good bacteria" that is naturally found on healthy human skin. By using probiotics, Probiotic Action is an effective treatment that restores the normal bacteria content on skin, while battling what causes acne. Probiotic Action will successfully clear skin when used as an adult acne treatment while protecting skin against bad bacteria, free radicals, and pollutants*.
*These statements have not been evaluated by the Food and Drug Administration. Probiotic Action is not intended to diagnose, treat, cure or prevent any disease.