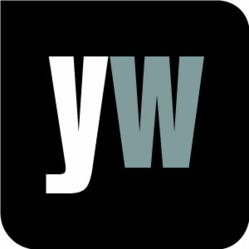 London, UK (PRWEB UK) 25 June 2013
According to a new Local Government Public Health Briefing published by NICE on the 22nd May, tackling obesity should be the focus of local authorities. The new briefing highlights why obesity is an important issue to address and how local communities will benefit as a result. Covering a wide range of areas including working with communities and local businesses, and encouraging and supporting physical activity and healthy eating, the briefing links to practical examples and makes a case for action.
Professor Mike Kelly, Director of the Centre for Public Health at NICE, commented, "NICE public health guidance sets out what works best to keep communities healthy – actions which also often save money both in the short and long-term. This new Local Government Public Health Briefing on obesity summarises our main guidance recommendations in a format specifically tailored to support local government in its new public health role. Local authorities are in a good position to take action on important local issues such as commissioning weight management services, and improving the environment in which people live to help them manage their weight." (http://www.nice.org.uk/newsroom/pressreleases/TacklingObesityNewNICESupportForLocalGovernment.jsp)
With this in mind, Yourwellness Magazine explored the long-term effects of childhood obesity. According to Yourwellness Magazine, "The long term effects of childhood obesity are numerous. High cholesterol, high blood pressure, and the development of diseases such as type 2 diabetes are all major health risks that result from obesity. Obese adults frequently struggle against heart disease. Children with a normal healthy rate rarely suffer from these conditions."
Yourwellness Magazine explained that the rising number of children afflicted with type 2 diabetes is one of the biggest concerns in recent years, as obesity can make type 2 diabetes harder to treat. The article also noted that asthmatic children who were obese suffer a lot more than non-obese asthmatic children. Obese children with asthma tend to wheeze more, require more medication, and end up having to make more visits to the emergency room.
To find out more, visit the gateway to living well at http://www.yourwellness.com, or read the latest issue online at http://latestissue.yourwellness.com.