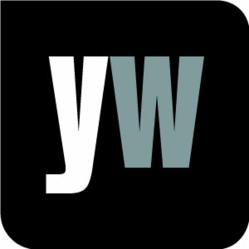 (PRWEB UK) 22 June 2013
On May 14th, The National Institute for Health and Care Excellence (NICE) issued updated support for commissioners to help them work with clinicians and managers to commission high-quality, evidence-based anticoagulation therapy for adults across England. The advice highlights that commissioners should ensure they are in line with recommendations from NICE technology appraisals for the novel oral anticoagulants rivaroxaban, dabigatran and apixaban for people with AF and rivaroxaban for people with VTE.
Professor Gillian Leng, Deputy Chief Executive and Director of Health and Social Care at NICE, commented, "The fundamental premise of this support for commissioning package is that effective commissioning for anticoagulation therapy in line with NICE guidance will improve outcomes for patients by increasing the number of people receiving safe and effective anticoagulation therapy. The support package offers a one-stop resource for commissioners to review current activity and plan future commissioning activity to meet local needs, using benchmarks that can be adjusted to reflect local circumstances, and to calculate resources needed."(http://www.nice.org.uk/newsroom/pressreleases/AdviceFromNICESupportsImprovedCommissioningForAnticoagulationTherapyForAdults.jsp)
With this in mind, Yourwellness Magazine took a closer look at how anticoagulants work. According to Yourwellness Magazine, "Anticoagulant medicines work by interrupting part of the process that is involved in the formation of blood clots. This means that blood clots are less likely to form where they are not needed, but can still form when they are." Yourwellness Magazine explored two of the main anticoagulants:
1. Warfarin – This commonly prescribed anticoagulant medicine is taken orally as a tablet. Warfarin interferes with the body's natural chemical processes by targeting vitamin K, which has an essential role to play in the production of prothrombin. Prothrombin plays an important part in the process of the formation of clots, and so slowing it down means that it will take longer for blood clots to form.
2. Heparin – This occurs naturally in the body, but it can also be extracted and purified to be used as an anticoagulant medicine. Heparin can be given as an injection or through a drip into a vein. Different types of heparin medication include enoxaparin (Clexane), tinzaparin (Innohep) and dalteparin (Fragmin).
To find out more, visit the gateway to living well at http://www.yourwellness.com, or read the latest issue online at http://latestissue.yourwellness.com.