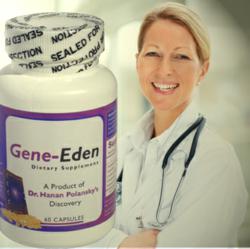 I think Michael Douglas's HPV oral cancer case is a wake-up call for men everywhere. - Mike Evans, polyDNA
Rochester, NY (PRWEB) June 05, 2013
It is well-known that HPV causes cervical cancer in women. However, many do not know that HPV can also cause head and neck cancers in men. "The number of men who develop oral and throat cancers from an HPV infection has increased over the past several decades to "epidemic" status." –Dr. Eric Genden, Mount Sinai Hospital (1)
Oral cancer can affect anyone, even famous actors like Michael Douglas. Get details of his story in the article, "Michael Douglas: Oral sex caused my throat cancer, not smoking or drinking." (Daily News, June 02, 2013) (2)
Head and neck cancers (which include throat cancers) account for 7% of all new cancer cases identified each year. (Cancer Journal for Clinicians, 2009) (3) Additionally, over 70% of those are caused by HPV. (International Journal of Cancer, 2011) (4) This means that 1 out of 20 head and neck cancers in men, every year, are caused by HPV.
"I think Michael Douglas's HPV oral cancer case is a wake-up call for men everywhere. These days, HPV is becoming an epidemic. Men already infected with the virus need a way to kill it." – Mike Evans, polyDNA
polyDNA recommends that men infected with HPV take Gene-Eden-VIR, a natural HPV remedy. Gene-Eden-VIR helps the immune system clear the virus. Once clear of the virus, the risk of transmitting HPV to a sexual partner is eliminated.
Gene-Eden-VIR is designed to fight against the latent HPV virus. A recent post marketing clinical study showed that Gene-Eden-VIR is safe and effective. Up to 70% of those studied reported a decrease in HPV symptoms. (6)
Each ingredient of Gene-Eden-VIR was chosen through a scientific approach. Scientists scanned thousands of scientific and medical papers published in various medical and scientific journals around the world to identify the safest, most effective natural ingredients that target the latent form of HPV. (7)
To learn more about Gene-Eden-VIR, visit http://www.gene-eden-kill-virus.com. All orders of Gene-Eden-VIR are completely confidential, and no information is shared or sold to any third party. Privacy is assured.
References:
(1) http://www.nydailynews.com/life-style/health/oral-cancers-hpv-epidemic-men-preventable-article-1.1361894
(2) http://www.nydailynews.com/entertainment/gossip/michael-douglas-oral-sex-caused-throat-cancer-article-1.1361097
(3) http://onlinelibrary.wiley.com/doi/10.3322/canjclin.55.2.74/abstract
(4) http://onlinelibrary.wiley.com/doi/10.1002/ijc.25889/abstract
(5) http://www.cbcd.net/Gene-Eden-VIR-Clinical-Study.php
(6) gene-eden-kill-virus.com/studies.php
polyDNA is a biotechnology company that develops dietary supplements using the unique scientific method developed by Dr. Hanan Polansky, which is based on Computer Intuition.
In addition to his unique scientific method, Dr. Polansky published the highly acclaimed scientific discovery, called Microcompetition with Foreign DNA. The discovery explains how foreign DNA fragments, and specifically, DNA of latent viruses, cause most major diseases.
polyDNA developed Gene-Eden-VIR , an antiviral natural remedy that helps the immune system kill latent viruses.