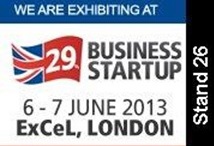 Business broadband is critical for small businesses and speed, reliability and top class service are essential...
London (PRWEB UK) 4 June 2013
A new range of low cost, high speed business broadband packages have been launched by XLN Business Services, the small business specialist and fastest growing telecoms company in the UK.
Small business owners need business broadband products that are value for money as well as delivering high speeds and excellent reliability. Average delivered speed for XLN's new business broadband solutions is 17Mb and all packages include a free wireless router, free setup and business class support from UK call centres.
"Business broadband is often business critical for small businesses and speed, reliability and top class service are essential for what is now an essential business tool. Few companies can provide that and a low price and we are seeing thousands of small businesses switching from BT and TalkTalk Business to XLN," said James Wilson, Marketing Director at XLN Business.
The new range of broadband services from XLN labelled 'Connect' offer line rental and broadband for £19.95 a month and unlimited landline calls can be included for just £5 a month. The top package includes unlimited data usage, unlimited calls to UK landlines and 500 minutes of calls to mobile for just £29.95, making it the cheapest offer of its kind in the UK market and 31% less than BT's equivalent product, saving £325 over a 2 year contract. "These savings really add up for small business owners – better in their pocket than a big corporate bank account!" continued Wilson. Line rental is £9.95, a whopping 41% cheaper than BT's lowest price business phone line rental.
View our new price tariffs here.
XLN will be exhibiting at The Business Show at the Excel Centre, London on 6th and 7th June. We welcome you to come and talk to James Wilson about this powerful new stance XLN is taking in the market place to empower the small business market place in the UK.
For more details and interviews at our offices or at The Business Show next week please contact:
Nadine Bourne, PR and Communications Manager - 0207 793 5940
--------
About XLN Group
XLN is the small business specialist. XLN Ltd. was founded by Christian Nellemann in 2002 as XLN Telecom. It is located in London, United Kingdom and supplies business phone lines and business broadband to more than 130,000 customers. Deregulation of the UK Telecom's industry enabled XLN to offer an alternative phone service to BT™ at a considerably lower cost.
XLN's founder and CEO was first recognised as Ernst & Young's Entrepreneur of the Year in 2006 for Technology and Communication, winning again in 2010. XLN has also been a National Business Awards Finalist for 5 years: 2004, 2005, 2006, 2009, 2010 and 2012.
XLN Business Services, the small business specialist, is the fastest growing telecoms company in the UK according to new research. XLN has appeared in The Sunday Times Profit Track for the 3rd year running listing this year at #89. Fastrack in association with The Sunday Times ranks Britain's top 100 private companies with the fastest-growing profits, based on their latest 3 years of available accounts.
In 2007 and 2008, XLN was ranked on the Sunday Times Tech Track 100 survey of the 100 fastest growing technology companies in the UK and in 2011 and 2012 was listed as in the Sunday Times Buyout Track 100. IN 2010 and 2011 XLN also won British Venture Capital Association (BVCA) awards for 'Best Private Equity Backed Management Team'.