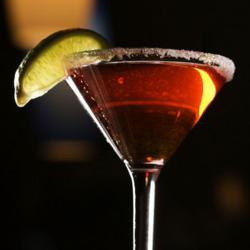 Alcoholism does not need to effect your life.
Newport Beach, CA (PRWEB) June 04, 2013
AlcoholRehabNewPortBeach.com has become one of the latest websites offering local opportunities for treatment, rehabilitation, and recovery to its residents, as well as to visitors to this beautiful spot.
Representatives from Alcohol Rehab Newport Beach have disclosed in a recent announcement that their website is now "open for business" with an emphasis on the treatment of alcohol-related problems. "This includes the mental health aspects of treatment and recovery as well," they state in their announcement.
A visit to the site will help potential clients understand the nuances of alcohol use. "If you are asking, 'Am I an alcoholic?'" says a site source, "then, you probably are. And if you aren't, and are still asking, then you either have some kind of dependency on alcohol, or a reason to believe that you will have a problem."
They go on to say that they are putting forth efforts that they hope will help raise awareness about alcohol and alcoholism while getting individuals the help they need, support their recovery, and prevent relapse. Echoing the sentiments of Alcoholics Anonymous, they say that "recovery is not an overnight thing. We're talking 'one day at a time' in the most sincere, heartfelt manner possible. We're walking with our clients each day, one day at a time."
While individuals can visit the website from anywhere, the idea of helping Orange County residents and visitors is uppermost in the company's mind. "This is because this area is really enormous in terms of how many people live here and visit, and how confusing finding appropriate treatment can be for those who are already suffering or beside themselves with worry about a family member," explains the representative.
In addition to raising general awareness of alcohol abuse and addiction, visitors to the site will also learn what to expect if considering treatment and rehab. According to the site's representatives, many individuals fear the actual process of alcohol withdrawal and detox, and the website and staff educate readers and clients on what to expect.
The AlcoholRehabNewPortBeach.com website also touches on subjects such as clinical depression, anger, bipolar disorder, and other disorders that can be (and many times are) related to alcoholism. The center is also committed to helping children who suffer from substance abuse – whether they are having personal issues or are affected due to others in their families who may be alcoholics or addicted to other drugs. ADHD and other attention and focus issues are also addressed.
Alcohol Rehab Newport Beach has facilities situated on the beautiful coastline of California, in attractive, serene settings. For more information, and to speak with an alcohol addiction specialist, please visit AlcoholRehabNewportBeach.com, the first step to getting on the road back to health and the good life of sobriety.