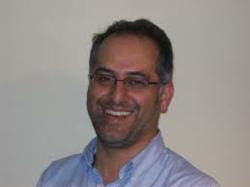 Come and learn about the history of oriental rugs from an expert in the subject
(PRWEB UK) 5 June 2013
Find out more about oriental rugs from a leading authority on this subject. Arash Karimzadeh is speaking at the Brights of Nettlebed showroom in Topsham, Devon on Thursday 20th June at 6.45pm.
Arash Karimzadeh is the Brights of Nettlebed expert on decorative antique rugs and tapestries. Arash has delivered lectures in the history of Persian rugs for the British Museum, the Rug Society and the Third Age Trust. His passion for rugs has been passed through three generations of his family, giving him an expert knowledge and a superb eye for detail. His extensive expertise covers pre-Islamic rugs, European and Oriental rugs and tapestries, Art Deco and modern contemporary designs.
This event is followed by free Rug Valuations and restoration quotes on Friday 21st and Saturday 22nd June.
Tickets for the talk are available from Anna Nicol on 01392 877443 and a minimum donation of £5 per seat is requested in aid of Wholechild UK - a charity devoted to improving the lives of orphaned, abused, abandoned and neglected children worldwide.