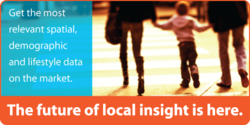 Researching and comparing school quality is an enormously time-consuming process. We've taken the effort and guesswork out of the equation.
White River Junction, VT (PRWEB) June 04, 2013
Maponics, a leader in geo-spatial data, today announced the release of school performance analytics to help businesses and consumers assess and compare school quality. The new data set will add detailed information – such as statewide school performance rankings, standardized math and reading test scores, and detailed school profiles – to Maponics' comprehensive school attendance zone polygons and precise school point locations. These polygons and point locations are used in a wide variety of web-based and mobile geofencing applications, including the world's largest real estate portals.
"For many prospective homebuyers, one of the biggest factors in choosing a new home is finding a good school," said Darrin Clement, Maponics founder and CEO. "Researching and comparing school quality is an enormously time-consuming process," he added. "We've taken the effort and guesswork out of the equation."
"Even homebuyers without children use local school quality as a major signal for long-term home value," noted Michael Moshay, vice-president for contextual analytics. "From now on, homebuyers will not only have more accurate information, but they'll have much more detailed information," he said.
The Context School Ranking dataset integrates unique school attributes with Maponics' School Attendance Zone Boundaries, including such attributes as: school ranking within a state; school type and size; performance on standardized tests; math and reading scores, as well as other critical school facts and contextual information.
Clement called Maponics' school ranking dataset "a major step forward" in creating applications that rely not just on local boundary information, or even school locations, but on the combination of both precise boundary data with "relevant, contextual data" that enables consumers to understand school performance.
The dataset is part of the Maponics Context product suite, announced in January 2013, which applies highly sophisticated modeling to volumes of big data and conveys the results within Maponics' "intelligent polygons" reflecting "real world geographies" such as neighborhoods, subdivisions and school attendance zones which were previously understood solely as geographic coordinates. Additions and enhancements to Context in 2013 will include lifestyle and behavioral categories relating to mobility, daily and leisure activities, social sentiment, and environmental variables, offering unprecedented insight into the character of a specific geographical area, or what Clement calls a "holistic picture" of a community.
About Maponics
Maponics is the market leader for comprehensive boundary databases and geospatial analytics that underpin today's location based services and analytics. Maponics creates geographic boundaries for areas where people spend their time and money, such as neighborhood boundaries, shopping boundaries, ZIP Code boundaries and school boundaries. Customers include many of today's best-known web, social media, mobile and real estate brands, including over 70% of the top real estate websites. These brands rely on Maponics to power ultra-local interactive search, mapping, tracking and ad targeting platforms, including Trulia®, ZipRealty™, LPS, RPR™, Fannie Mae®, Estately, Citysearch®, Century 21 Canada, Yellow Book USA®, infoUSA®, Zvents®, Zillow® and many others. The company is headquartered in Vermont. To find out more, visit maponics.com or call 1-800-762-5158.