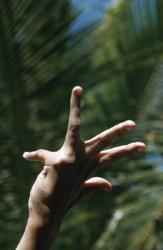 Addiction is a treatable disease.
Los Angeles, CA (PRWEB) June 04, 2013
It isn't really significant how much of life an individual may have wasted to an addiction. "Put the past where it belongs – in the past," according to the people behind the AddictionCenter.net website. And that includes being able to put an addiction in the past.
Originally created to serve individuals requiring addiction treatment in more metropolitan and densely populated areas such as California and New York, the firm has recently expanded its outreach efforts to every state. "Addiction doesn't discriminate," they state, saying, "For example, Alaska may be the least densely populated state in the nation; however, it is also a state that has a very high rate of substance abuse."
At the other end of the spectrum, they explain that although Utah has a lower rate of addiction than other states, this does not mean that the state is free of its own share of problems. "In other words," the addiction center says, "no one is immune." And it is with this in mind that spurred the addiction center to ensure that services were going to be available "in every corner of the country, for everyone who needs assistance."
AddictionCenter.net has at the heart of its mission, the desire to de-mystify addiction and addiction treatments and therapies. "There is sometimes a misconception regarding what a person might expect when starting the recovery process," they say, mentioning that some people are unwilling or hesitant to stop using because they fear the cure more than the detrimental effects of the addiction.
"Many people who are actively using but who in their hearts want to quit are afraid of the withdrawal process," they say, noting that the science of addiction treatment has advanced greatly, and that there are now protocols that may include partial anesthesia to assist in some cases.
If an addiction has gotten to the point where serious withdrawal symptoms are anticipated, the addiction center staff reassures clients that they will be closely monitored, and "certainly not left to suffer through the process alone." Those who do not require residential or intensive therapy may do well in an outpatient setting. For those clients – particularly those who may be on a more restricted budget, such treatments are generally more preferable over inpatient programs as they tend to be more economical.
More information as well as the best way to contact the center's locations may be obtained at AddictionCenter.net or by calling their toll-free number at 800-282-1362 .