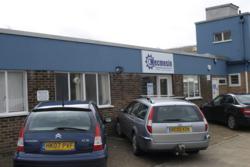 Horsham, West Sussex (PRWEB UK) 5 June 2013
Mecmesin, a leading supplier of force and torque testing equipment for quality control, has acquired the assets of Blackthorn Precision Engineering.
Mecmesin has created a new enlarged operation by merging its existing Focus 1 Engineering business and the newly acquired assets of Blackthorn Engineering to create Mecmesin Engineering Services Ltd (MES)
Based in Horsham, West Sussex, Mecmesin Engineering Services Ltd will offer precision CNC machining components and mechanical assemblies, from 1 off rapid prototyping to higher volume production runs.
This development is in line with the company's strategy to diversify into other synergistic business areas.
John Page, Managing Director, Mecmesin Ltd comments, "Blackthorn Precision Engineering had been a highly valued supplier to Mecmesin Ltd for a number of years. With the enlargement of the Group's requirements for a fast turnaround on prototype and low volume machined components the assets of Blackthorn were purchased directly and the highly skilled workforce transferred to the new enlarged MES operation. Mecmesin is now self-sufficient regarding the supply of machined components via its two subsidiary machining operations and is looking to expand further by offering sub-contract machining services to 3rd parties outside of the Mecmesin Group."
More information about Mecmesin Engineering Services is available on their new website http://www.mecmesin-engineering.com.
ENDS