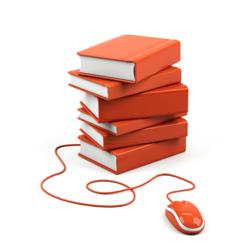 London, England (PRWEB UK) 4 June 2013
London School of Marketing, a leading institution offering accredited marketing and business qualifications, is pleased to announce the release of a series of informative ebooks, now available to current and prospective students.
The initial series of ebooks developed by this leading marketing college will include digital copies of case study exam prep kits for Chartered Institute of Marketing (CIM) students.
"CIM assesses three modules in their curriculum through case study based assessments. These case study materials are made available to students, who are then required to undertake detailed analysis of the case material before their examination," said Dr. George Panagiotou, Director of Academic and Quality Compliance at London School of Marketing. "We develop a prep kit for each assessment session, designed to help students to pass their exams."
London School of Marketing has been publishing case study exam prep kits for CIM students since 2009, and has a record of accomplishment in accurately predicting exam questions. They are the only institute to publish a comprehensive audit of the companies given in each case study. As part of their initial launch, each ebook will contain:

A comprehensive audit of the case study
Three practice exams, prepared based on an analysis of most probable questions
Detailed answers for all three papers
Useful models and frameworks
Useful exam related information
"We focus on providing students with the knowledge and skills required to face exams successfully," said Anton Dominique, Chief Operating Officer at London School of Marketing. "Tutors with years of experience write sample answers and help students to understand the depth and breadth of the answers they are expected to submit. We're pleased that our new downloadable ebooks will make this support more accessible than ever."
Those interested in a digital copy of these ebooks can make a request at London School of Marketing's Facebook page.
London School of Marketing delivers accredited marketing and business qualifications, and offers courses from recognised professional bodies such as CIM, ABP and CAM, BA (Hons) Marketing, MA Marketing and Innovation, and an MBA from Anglia Ruskin University. Based in Central London, they are a QAA approved institution and hold Highly Trusted Status with the UKBA. The school also has offices in Sri Lanka, a network of Overseas Support Branches (OSBs), and online programmes of learning. Courses are run over a broad range of study modes. Further details are available at: http://www.londonschoolofmarketing.com.