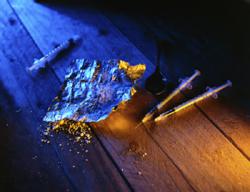 To get through addiction, you need to fight.
Chicago, IL (PRWEB) June 04, 2013
Countless community and state organizations work with schools and employers to reduce the number of individuals who develop a substance abuse dependency; however, and unfortunately, there are still almost daily reports of altercations or crime involving drugs and alcohol.
"Sadly, no matter how many drug awareness and prevention programs there are, this country still has an alarming rate of abuse and dependency," says a spokesman from AddictionRehabilitationCenter.net, citing data from the Centers for Disease Control and Prevention (CDC). "Nearly 9% of people over the age of 12 had used an illegal drug in the month prior to the survey alone," the spokesman continues, saying that this particular figure was from 2010.
This is where the Addiction Rehabilitation Center comes in. Whether it is a dependency on alcohol or any other number of drugs – the people behind the scenes at the company's website have been working to expand treatment to all 50 states. In a recent announcement, they explain that they now have resources from Alaska and Delaware to Florida, and every other state, to address addiction at every level from initial detoxification to mental health counseling, and long-term recovery.
Referencing the data mentioned above, AddictionRehabilitationCenter.net wants parents to know that they have treatment available that is appropriate for younger clients who have developed a problem with alcohol or other drugs. "Of course we recognize that not every teenager who tries pot is going to eventually need detox and rehab," they explain, "however, there are more and more kids we're seeing come through the doors who have already become dependent on alcohol, opiates, stimulants – such as certain ADHD medications – and more."
The Center is geared to providing treatment on both an intensive, inpatient (residential) as well as outpatient basis. "Not everyone requires a medically supervised detoxification," they continue, "and in many cases, individual and family counseling is just the ticket for clarifying any number of issues that may be behind the addiction to begin with."
Armed with trained professionals who are certified in drug and alcohol counseling, along with medical doctors and comforting and supportive environments conducive to healing, AddictionRehabilitationCenter.net welcomes visits from all individuals seeking treatment.