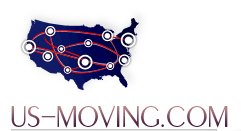 When one is looking to find a car transportation company, one is advised to do thorough research. This is a much simpler task when using the database at US-moving.com
(PRWEB) June 06, 2013
US-Moving.com offers information on car transportation and quick quotes from registered and reputable car transportation companies. Transporting one's car is a tricky and expensive business because there are many unscrupulous companies in the car transportation business. When one is choosing a company to transport their car, they ought to be very careful so they avoid these companies. After finding a reputable car transportation company, they also need to compare the quotes they receive from a number of car transport companies and choose the one that is most affordable.
Most of the time, the quote one receives is for the transportation of small passenger vehicles. For cars with modifications however, one may need to provide additional information. One then needs to compare the quotes and choose the auto transportation company that fits their needs and budget. This doesn't mean that one should choose the lowest quote. Many auto transportation companies give customers the lowest quote in order to lure them. This is where the online resource at US-Moving.com comes in handy. It has all the reputable companies in any area and once the customer enters details about their move, they will receive estimates from various reputable car transportation companies in their area.
Many of the companies who bid low do not have their own vehicles to carry the customer's car and will have to hire a carrier themselves. If these companies happen not to find a carrier that will accept the low price offered, then the customer's car will not be transported. The customer will have lost valuable time that they cannot regain as they will have to find another car transportation company. This is why one should choose a carrier after comparing prices to determine that they are not too high or too low. The quick estimate tool on US-Moving.com will help customers quickly get these quotes for a quick comparison.
When one is looking to find a car transportation company, one is advised to do thorough research. This process can take one a lot of time. One has to read online reviews from current and previous customers of the company in order to determine if the transport company is reputable. This is a much simpler task when using the database at http://www.US-moving.com. All the companies recommended by this website have been prescreened and have been found to be reputable, experienced, licensed and insured.
US-Moving.com is the leading online resource for finding information on auto transportation companies. In addition to offering quotes from reputable auto transportation companies in any area, this online resource is also a one-stop shop for finding information about auto transportation. Since this website was started, many people have benefited from it because it is a wealth of information on the auto transportation business.