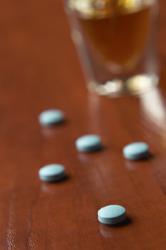 Chicago, IL (PRWEB) June 04, 2013
Recent news reports about the death of rap recording star Chris Kelly of Kris Kross fame allegedly caused by a lethal mix of heroin and cocaine have resulted in many people wanting to use an addiction hotline to find out about the dangers of this drug cocktail commonly known as "speedballs."
"It's always a tragedy when someone dies as a result of drug addiction," begins a representative from AddictionHelp.net, continuing, "but, when it's a young person, it hurts even more." As it is, addiction treatment resources such as AddictionHelp.net can only emphasize that it is through helplines such as theirs that perhaps such tragedies can be prevented.
It is with this and similar stories in mind that the representatives at Addiction Help announce that their drug and alcohol abuse hotline is available from coast to coast, 24 hours a day, 7 days a week.
"If a person calls to get help for him or herself, or a loved one as a result of a news story that frightens them, it's a good start," according to those behind the website, which states that some of them have successfully overcome their own struggles with substance abuse "of one form or another."
In addition to providing hotlines, there are numerous articles and resources for educational purposes as well as discussions pertaining to the various options that might be available for addiction treatment. The differences one might encounter between one treatment modality and another is also reviewed.
AddictionHelp.net explains that treatment almost always now includes some form of counseling, and is likely to involve entire families rather than just the person going through recovery. While 12-step programs are often recommended, the staff recognizes that the 12-step model is not for everyone. Alternative and holistic resources and therapies are available, and encouraged. "What works well for one person may not always be the right fit for another," they acknowledge. For more information, visitors may log onto their website at AddictionHelp.net.