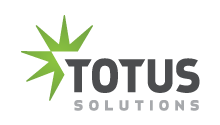 Austin, TX (PRWEB) June 04, 2013
TOTUS Solutions, Inc., provider of the world's first outdoor LED-lighting-based security platforms, will be demonstrating its award-winning TOTUS Surveillance Platforms today at the 2013 SIA Government Summit. Government officials will have the opportunity to see how TOTUS Platforms actively provide homeland security with its all-in-one lighting, communication and surveillance capabilities in its outdoor LED lighting platform.
With a recent SIA 2013 "Best Perimeter Protection Product" award win, TOTUS Surveillance Platforms leads the industry with its purpose-built, outdoor lighting-based security platforms incorporating 360-degree megapixel IP video surveillance, multi-day media storage and wireless communication options within its freestanding solution. The platforms' remote or analytics-triggered lighting control can trigger lights to flash or change brightness when motion is detected for real-time Active Deterrence. And the system's Voice-Over-IP capability and remote panic buttons enable real-time interaction that enhances protection. It can even notify a central location when an event occurs. Additionally, TOTUS Security Platforms provide "embedded intelligence" and optional FIPS 140-2 encryption for secure communications in accordance with strict Department of Defense standards.
"TOTUS Technology delivers an elite lighting, surveillance and communication solution within one platform that aims to make roadways, military bases, school campuses and remote locations safer. With our platforms, government officials have the latest surveillance technology in the most opportune places," said Gregory Williams, President and CEO, TOTUS Solutions.
TOTUS Security Platforms deliver uncompromising reliability and durability. They have no moving parts, fans or vents; they are environmentally hardened to work in the most extreme environments and do it all from the power that runs the LED light. In addition to providing homeland security, TOTUS Security Platforms are extremely energy efficient, providing 70 percent energy savings versus conventional lighting.
About TOTUS Solutions
TOTUS Solutions is the leading provider of outdoor lighting-based security platforms. TOTUS Security Platforms incorporate optimized LED lighting, megapixel IP surveillance, multi-day media storage, and secure wireless communications in a single solution. Our purpose-built security platforms designed to transform passive surveillance into Active Deterrence to help prevent and deter crime instead of just recording it while it occurs.
TOTUS Technology provides up to 70 percent energy savings versus conventional lighting and has a life cycle of up to 100,000 hours with less than five percent loss in brightness, so it's incredibly cost effective and virtually maintenance free. TOTUS Security Platforms are designed to operate over conventional IP networks and leverage existing IT infrastructure such as servers, storage systems, computers, wiring and software. They can replace legacy systems or be integrated into existing ones, extending the eyes and ears of security personnel while increasing the value of current surveillance investments.
TOTUS Security Platforms is lauded as Best Outdoor Perimeter Protection by SIA's NPS, Security's Best by ASIS Accolades and received the Top Innovative Technology Honor from Security Sales and Integration and a Platinum Government Security Award for "Best Outdoor Lighting-Based Security Platform" by Security Products magazine.
For more information, visit http://www.totus-solutions.com or contact info(at)totus-solutions(dot)com.