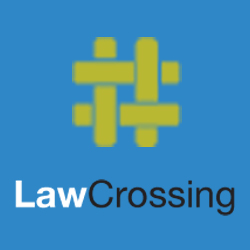 290 entry-level attorney jobs still require to be filled in some well-liked U.S firms. A. Harrison Barnes, Chief Executive Officer – LawCrossing
Pasadena, CA (PRWEB) June 04, 2013
Recently the book 'The Lawyer Bubble: A Profession in Crisis' has illustrated that legal jobs have dropped in recent times and the situation is particularly bad in many states in the U.S. "A number of states in the country are having an oversupply of young lawyers," agrees A. Harrison Barnes, Chief Executive Officer of LawCrossing."But that cannot be accepted as a blanket statement," he confirms reporting 54,848 attorney job openings that require to be filled on the LawCrossing official site.
After the Great Recession, many students chose to become lawyers. Deans and noted law school professors accepted a number of applicants to their premises without thinking how they would place them. For instance, one sixth of California's current law graduates are unemployed and the student-employment ratio is even higher in Mississippi, Michigan, Nebraska, Massachusetts and Ohio. Yet, the scene is not exactly miserable, Barnes notes, informing that 94 entry-level attorney jobs still require to be filled in some well-liked U.S firms.
Cities like Tennessee, Wyoming, Nevada, New Jersey, Texas and Georgia still hold a good ratio of law graduates from ABA approved schools to the average annual number of attorney job openings between 2010 and 2020. The legal profession, like many others, struck by The Great Recession, will take some time to recoup. Recovery will be quickened if the nature of legal education and the current business model of big law firms are altered. It could enable lawyers churned out from various law schools like Yale, Harvard and Stanford to find entry-level attorney jobs with more ease. After the Great Recession, new Juris Doctors have not had a great time in any city or state. This is also because law in U.S. is still a geographically bound profession. Every state has its own state bar exam that requires to be cleared by an aspirant. Hence, thousands of law school graduates are still grappling to find a job, yet few did obtain cross-border jobs. If government agencies do not remain constricted as they are now and corporations invest in legal expenses rather than depending on technology handles, new positions will sprout in the coming years. Some well-known companies are already taking strides towards change and hiring new talent rather than depending on associates. If you wish to make a legal career in a major city in the U.S., visit http://www.lawcrossing.com/legal-jobs-advance-search.php.
About LawCrossing:
LawCrossing is an affiliate of Employment Research Institute, a powerful and comprehensive organization dedicated to help professionals, as well as first timers, finds jobs that will enhance their careers. LawCrossing consolidates every legal job opening it can find in one convenient location. LawCrossing has been on the Inc. 500 twice. The website also offers a three-day free trial to new members.