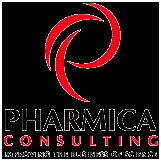 This isn't about bashing CROs, it's about learning to work better with them.
Princeton, NJ (PRWEB) June 05, 2013
In 2013 the pharmaceutical industry will continue the downsizing of drug development operations, placing an ever greater reliance on strategic CRO alliances and collaborative technologies. As sponsors increase their dependency on CROs, the need for transparency between the two will increase as well. To explore this dynamic, Pharmica Consulting will be hosting its first CRO Management Conference, which will focus on how sponsors and CROs can best collaborate. Also to be discussed is clinical operations technology and the impact it has on the overall partnership, and the future of integrating technology as a means towards enhancing the sponsor-CRO relationship. Kamran Ansari, Head of Business Strategy & Excellence, has been added to the agenda as a speaker.
"We are very lucky to have Kamran speaking at our conference," said Eric Lake, Partner with Pharmica Consulting. "As the head of Business Strategy at Sanofi, he has a lot of experience working with CROs. I spoke with him recently and he has a lot of great lessons to share."
"Kamran will be approaching this topic from more of a strategic level," said Matt Kiernan, Partner with Pharmica Consulting. "That's important. Other speakers will be getting into some of the details, but it's critical for people to see the big picture, and that's what Kamran will be showing."
"We are also adding a discussion panel, which Kamran will be participating in," adds Maggie Adamski, Consultant at Pharmica. "He's also inviting along one of his CRO partners so they can give their perspective. This isn't about bashing CROs, it's about learning to work better with them."
Those interested in learning more about Pharmica Consulting's upcoming forum or service offerings can visit http://www.PharmicaConsulting.com. To request additional information, please contact Eric Lake at 973-945-4482 or Greg Cohee at 215-579-1650.
About Pharmica Consulting -- Pharmica Consulting, one of the life sciences industry's leading consulting firms, provides a variety of offerings designed to help pharmaceutical and biotech clients achieve true Operational Excellence. Consultants at Pharmica invest the time needed to truly understand a client's specific challenges—and tailor solutions to help them create a more profitable business environment. Pharmica Consulting knows how to build effective strategies—and deliver against those strategies as promised.