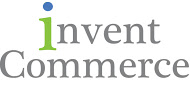 The expertise of InventCommerce with different eCommerce systems and multi-country implementations impressed us from the start.
(PRWEB UK) 5 June 2013
Guthy|Renker Europe has selected InventCommerce as their chosen eCommerce solutions partner to re-launch their eCommerce stores across Europe. Guthy|Renker, a direct marketing company headquartered in the US, whose brands include Proactiv, WEN Haircare and make-up line Sheer Cover, made the selection following a detailed eCommerce platform analysis phase to evaluate the correct eCommerce platform approach to support the re-launch of all of their online stores into a single Enterprise eCommerce platform.
Guthy|Renker Europe's current eCommerce platform is based on a bespoke built solution. Today, with the online industry advancing at such a rapid pace, Guthy|Renker needed to ensure that they stay agile and adaptable in order to support the European markets that they operate in. The delivery of multiple brands across multiple geographies can be extremely challenging, given that a brand does not always function the same across all territories, therefore the platform needs to be flexible and scalable to accommodate the demand from their consumers. This coupled with the complexity of integrating sophisticated recurring billing and shipping solutions that are different per geography makes the project, both in terms of scale and complexity, very challenging.
Kevin Ludford, Founder and CEO of InventCommerce Ltd, expresses his delight at being selected for the project:
''We are thrilled to be selected as Guthy|Renker's chosen eCommerce partner for this exciting project. Having recently engaged with the Guthy|Renker European management team we understand their focus around this project and its strategic importance to their business operation. Their knowledge of their sector is phenomenal and they are very focused on what they need from the platform to meet their business goals and vision. Our team are highly engaged and dedicated to making this project a success and as smooth a transition as possible''
Matthias Epp, Managing Director of Guthy|Renker Europe also comments on the partnership, saying:
"InventCommerce quickly emerged during the selection process as our preferred partner for this project. Their expertise with different eCommerce systems and multi-country implementations impressed us from the start. We value their hands-on approach and their willingness to deeply immerse themselves into our multi-channel business model and rapidly evolving customer expectations."
About InventCommerce Ltd
InventCommerce are an innovative eCommerce solutions provider with dedicated teams based in London and Cape Town. The team is passionate about delivering new online innovation to provide our clients with the ability to grow customer reach, market share and online revenues. As solutions partners for Demandware, Google, Hybris and Magento InventCommerce have expertise and experience working with a broad range of global brands, merchants and retailers building and delivering Private Sales, Flash Sales, Group Buying solutions, Multi-channel, and Mobile & Search solutions.
http://www.inventcommerce.com
About Guthy|Renker Europe
Guthy|Renker is one of the largest and most respected direct marketing companies in the world, with distribution in 68 countries. Since 1988, Guthy|Renker has discovered and developed dozens of well-loved, high quality consumer products in the beauty, skincare, entertainment and wellness categories. Guthy|Renker Europe has offices in London, Wiesbaden (Germany) and Malmö (Sweden) and operates in 9 markets across Europe.
http://www.guthy-renker.com/