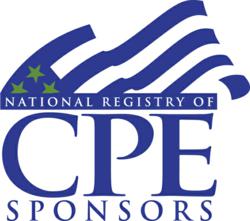 ERP Corp certified as a registered sponsor on the National Registry of CPE (Continuing Professional Education) sponsors.
San Diego, CA (PRWEB) June 06, 2013
Attend Controlling 2013 and earn CPE credits.
ERP Corp holds the only dedicated conference for SAP professionals working with the management accounting (CO) module of SAP. Controlling 2013 features carefully selected speakers who are nationally and globally recognized for their expertise in SAP FI/CO content areas. In addition, the event will feature case studies presented by SAP customers including ABB, Rockwell Automation, and Johnson & Johnson. Participants can earn up to 13.5 CPE credits during the course of the conference.
"ERP Corp is pleased to be endorsed by NASBA and is proud of this recognition," said CEO John Jordan. "We are committed to providing high quality SAP training and to helping SAP professionals meet their professional licensing requirements."
The Controlling 2013 conference offers SAP professionals an unprecedented opportunity to obtain Controlling-focused education and take advantage of numerous networking opportunities to connect with peers and industry experts before, during, and after the conference. The Americas' SAP Users' Group (ASUG), the world's largest independent SAP users' group, is a conference partner. To learn more about ASUG, visit http://www.asug.com.
About ERP Corp
ERP Corp is a leading SAP consulting services and solutions provider specializing in Controlling and Financials. John Jordan is the founder and principle consultant at ERP Corp. John regularly speaks at conferences, publishes articles, and is the author of multiple SAP Press bestsellers. He is considered one of the leading experts in the SAP Controlling component by clients and peers. Learn more at http://www.erpcorp.com.