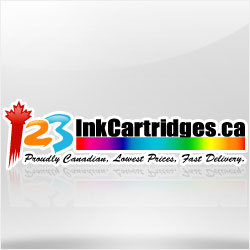 Lachine, QC (PRWEB) June 07, 2013
123inkcartridges.ca, one of Canada's leading online retailer and solution provider for office and mobile gadgets, is pleased to offer almost 30 products from Scosche. Scosche, a holder of almost a hundred patents and a long list of awards from the mobile electronics industry, is a famous name in consumer electronics with focus on mobile equipment and accessories.
123inkcartridges spotlights Scosche's special award-winning line of mobile accessories, which include everything users need to listen, power, protect and connect their mobile devices. The most popular cable is the strikeLINE pro - Retractable Charge & Sync Cable for Lightning Devices, which lets user sync all his Apple devices in one single blow. Another popular product, the sleekSYNC Retractable USB 2.0 Cable for iPod, will match the needs of iPod devices.
"Users of iPad, iPhone and iPod could enhance the satisfaction they derive from their device with the help of Scosche products," said Product Director Coco Sun. "From silicone skins to keychain USB, we have a Scosche product for different users."
123inkcartridges.ca also offers adapters, chargers, earbuds and backup battery. These products are now available for purchase online. For a full list of available Scosche products, visit http://www.123inkcartridges.ca/catalog/search?q=scosche.
About 123cartridges:
Established five years ago, 123inkcartridges.ca is one of the fastest growing online suppliers of computer and mobile equipment-related products. For its range of products, pricing and other details, please visit http://www.123inkcartridges.ca/.