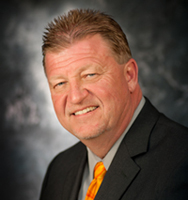 Dubuque, IA (PRWEB) June 06, 2013
Platinum Supplemental Insurance recently promoted Mark Maloney, of Eureka, Illinois, to sales team leader. Maloney started his Platinum sales career at the beginning of 2011. His dedication and efforts advanced his career to lead a team of sales representatives selling Platinum products.
Platinum markets unique supplemental insurance policies, primarily to farmers and residents of rural communities. Maloney assists sales representatives whose job is to help farmers prepare for the future in the event of an injury or major illness.
"This career has changed my life both financially and spiritually," Maloney said. "Helping both customers and sales representatives has brought a positive light into my work."
He is responsible for organizing and assisting sales representatives, training new representatives, while also selling policies.
About Platinum:
Platinum Supplemental Insurance is one of the most innovative marketers of exclusive supplemental insurance products in the Midwest, offering custom designed products that include Cancer, Heart Attack & Stroke, Long-Term Care and Accident & Disability insurance solutions. Headquartered in Dubuque, Iowa, Platinum's growth is a direct reflection of its commitment to exceed customer expectations with excellent service and affordable products that are underwritten by highly rated companies. In addition, Platinum has proudly held an A+ rating from the Better Business Bureau since 2004 for meeting the bureau's accreditation standards year after year.
With a solid fundamental mission to provide the best products and services to their customers, Platinum also invokes a commitment to their representatives and employees with outstanding opportunities for personal, professional and financial growth. For more information on Platinum Supplemental Insurance, please visit http://www.pltnm.com or contact them directly at (563) 557-2504.