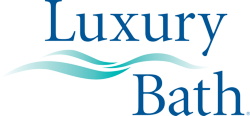 Remodeling a bathroom can add a lot of value to the home, if done correctly.
Glendale Heights, Illinois (PRWEB) June 05, 2013
Luxury Bath, the leader in bathroom remodeling products, has made it their goal of helping customers create the perfect escape with a new bathroom remodel. The bathroom remodeling company has introduced a new guide to assist customers with smarter bathroom remodeling ideas and decisions.
1. Have a Plan
When remodeling a bathroom, laying out a plan is extremely important. Decide on a complete look and feel for the new bathroom remodel. Consider whether to keep the current layout or create an entirely new bathroom design. If designing a completely new layout for a bathroom remodeling project, think about the space that's needed to make the bathroom comfortable.
2. Don't Buy Without Research
Remodeling a bathroom can add a lot of value to the home, if done correctly. Product research and education on bathroom products can go a long way in helping to make better decisions when remodeling a bathroom. Consider an eventual resale of the house and take a moment to think who will use the bathroom and how.
3. Don't Do it Yourself
Bathroom remodeling is a tough job. Home improvement, and especially bathroom remodeling involve more than just changing out fixtures. Often plumbing work is involved, and it is best to leave this work to a professional. Get a professional design consultation, and seek out well trusted and professional bathroom remodeling installers.
4. Don't Start Without Figuring Out Your Budget
A bathroom remodel can be costly if the project and budget are not laid out ahead of time. Make sure to work within a budget to create the most affordable and design friendly bathroom remodel. Find a bathroom remodeling company that can sit down and discuss budget needs by designing a bathroom within the desired spending plan.
5. Don't Just Hire Any Contractor
Lastly, and most importantly don't just hire any contractor. Find a trusted and professional bathroom remodeling company and contractor that will work together to provide the desired bathroom design. Look for a bathroom remodeling company that has a great rating with the Better Business Bureau and a healthy company history.
Luxury Bath is not only the leader in bathroom remodeling, it also provides expert bathroom design ideas and tips. Luxury Bath offers bathroom remodeling assistance to consumers on how to choose the best bathroom products that suit their bathing needs.
About Luxury Bath
Luxury Bath (http://www.luxurybath.com) has been providing one-day bathroom remodeling updates and ideas since 1991. Supplying over 900 different bathroom remodeling companies across North America, Luxury Bath offers customers new bathroom ideas and provides high quality affordable bath remodeling products.