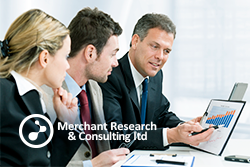 London, UK (PRWEB) June 04, 2013
Intense competitive pressure, rising production and energy costs, ongoing economic uncertainty, entrance of new players, technological advances, changes in demand are among the key forces impacting the sodium sulfate market. To remain competitive in the marketplace and not to miss a chance to grab a larger market share, one should be aware of the latest developments and events related to the sodium sulfate industry.
Merchant Research and Consulting Ltd., a truly global specialist in investigating all aspects of the chemical sector and related industries, is happy to offer its monthly market monitoring service covering the latest trends of the market for sodium sulfate.
Sodium Sulfate Market Monthly Monitoring Report Details:
Price: USD 250.00 (1 month), USD 2,990.00 (12 months)
Published: monthly
http://mcgroup.co.uk/monthly
Special offer:
Subscribe to one-year monthly monitoring service till June 30, 2013 and get 3 extra months for free!
Sodium sulfate market monitoring service covers

Key events in the sodium sulfate market on different geographic scales, including
Weekly product prices by region and one year historical background
Details on the latest activities of market participants, including mergers & acquisitions, new product launches, etc.
Regions Reviewed:
America
Asia & Pacific
Europe
Provisional Report Topics:
Analytics
Companies News & Press Releases
Executives & Experts
Financials
Innovations & Technologies
IPO, M&A
Market Highlights
Plants & Projects
Prices
Regulatory
Statistics
Reasons to buy:
Stay abreast of the latest events within the sodium sulfate industry.
Find out weekly sodium sulfate prices by region and one year historical background.
Gain a competitive advantage over other industry participants by receiving information on their most recent activities such as M&As, product introductions, plant startups, etc.
Discover latest regulatory changes related to the sodium sulfate industry.
Other inorganic salts available for the monthly monitoring service comprise: ammonium nitrate, calcium chloride, potassium hydroxide, sodium sulfate, sodium chlorate, sodium cyanide, soda ash (sodium carbonate).
More information on the market monthly monitoring service can be found at http://mcgroup.co.uk/monthly.