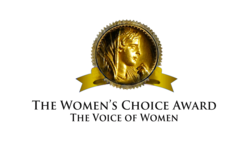 In fact, 100 percent of the hundreds of women polled said they would definitely recommend Dr. Roof to their family and friends!
Atlanta, GA (PRWEB) June 11, 2013
As the leading voice of women's recommendations, experiences and perceptions, WomenCertified® is pleased to announce that Dr. Roof has received the Women's Choice Award® based on extraordinary recommendations from their female customers in a customer satisfaction survey conducted by WomenCertified using the company's customer database.
Dr. Roof received excellent survey scores in several areas including the overall sales experience. In fact, 100 percent of the hundreds of women polled said they would definitely recommend Dr. Roof to their family and friends! "Recognizing the top home improvement contractors nationwide that are women-friendly and align with women's identified preferences is important to our mission at WomenCertified, where we are women helping women make smart choices", said Delia Passi, Founder of WomenCertified® and author of Winning the Toughest Customer: The Essential Guide to Selling to Women. "We are proud of Dr. Roof for taking ownership of their customer experience and creating a business environment that provides exceptional service both to women and men alike."
"At Dr. Roof, we pride ourselves in providing the best roofing and siding installation for all of our customers. Being recognized by WomenCertified and earning this award with a 100% customer recommendation score is a testament to the exceptional team at Dr. Roof. We are thrilled and honored to receive this Award and remain committed to providing our customers with exceptional customer service", said Brian Macaluso, CEO, Dr. Roof Atlanta, Inc.
To find more companies that have earned a place among women as a business of choice, visit http://www.WomensChoiceAwards.com.
About Dr. Roof
Dr. Roof has been professionally installing roofs and siding for customers in Georgia for over 25 years. We differentiate ourselves from other contractors by having independent roof consultants who are specialists, true experts in their fields. We have independent supervisors who are dedicated to the functions of job supervision, quality control, and inspection. With this commitment to quality and superior customer service, Dr Roof is the most recommended and decorated roofer in Georgia.
About WomenCertified®
WomenCertified® is the home of the Women's Choice Awards, The Voice of Women. The Women's Choice Award is the first national award based on the recommendations and preferences of women. We are the source for women seeking credible recommendations. Our hundreds of thousands of members each share a lifetime of experiences as a woman and vote for businesses and brands who are meeting their high expectations. Awards are based on surveys of tens of thousands of women, as well as research conducted in partnership with the Wharton School of the University of Pennsylvania on what drives the consumer experience for women vs. men. To learn more, visit http://www.womenschoiceaward.com.