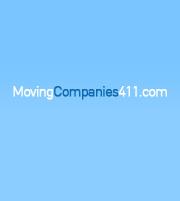 This online resource should be the customer's first stop when looking for moving information
(PRWEB) June 06, 2013
Moving Companies is an online resource for finding all moving information, including no cost quotes from movers in many areas. Moving is usually very hectic and stressful and to make a successful move, customers are advised to find movers that are not only reputable and trustworthy but also experienced.
How then can they do this successfully without information? This is precisely why this online resource should be the customer's first stop when looking for moving information. This resource has all types of information concerning moving including tips on finding a mover to how to verify the best long distance moving company.
Most people who have had trouble with unscrupulous moving companies find their moving companies on the internet and do not take the trouble to investigate the company further. This is why additional research is necessary, such as checking prior customer reviews and if licensing and insurance requirements are met.
A customer's household property is something that is valuable to them. They may have a connection to it and some of it may be priceless and irreplaceable. This is exactly why one should make sure that they gather all the information they can about hiring reputable moving companies, so they can be sure that their belongings will arrive at the intended destination undamaged.
There are many horror stories about cheap moving companies out there and people should ensure that their moving experience does not involve one of these unscrupulous companies. http://movingcompanies.moving.com is the place one ought to visit if they are looking for information on how to hire movers.
Regardless of the move one wants to make, there are movers out there who are capable of doing it successfully. All that is needed from the customer is the ability to find the right mover. This ability is only acquired through gathering information. For example, if one is relocating overseas there are international movers that can be hired to ensure that their belongings are packed and transported properly. For one who wants information on how to do a self service move and save money then they can also find this information online at Moving Companies.
Moving Companies is a good online resource for finding all the information that one needs when one is looking for reputable moving services. In addition, it allows their users to get estimates from licensed moving companies in their area. The customer will input their current location, their destination and the amount of belongings. They will receive estimates from mover companies. In addition, the service is free and the user is under no obligation to hire these movers.