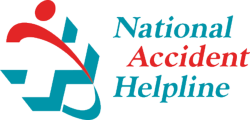 More people would trust National Accident Helpline than any other claims company
(PRWEB UK) 5 June 2013
The Company asks that people are wary of potential unsolicited nuisance calls from anyone claiming to be from National Accident Helpline. The Company only ever contacts people that have made contact with them in the first place and never makes unsolicited cold calls.
Being a trusted market leading brand with over 20 years industry experience means that other companies or individuals have tried to take advantage of the brand's reputation by using similar or identical trading names. Earlier this year National Accident Helpline won a significant ruling in the High Court against Simcox Limited, who were ordered to stop trading as 'Nationwide Accident Helpline'.
Those people who have used National Accident Helpline's services value their ethical and professional approach. According to an independent Brand Tracking survey "more people would trust National Accident Helpline than any other claims company" and the independent review service provided by Trust Pilot also shows the high levels of customer satisfaction with the service that the company provides.
Commenting on the matter is Beth Powell, marketing director at National Accident Helpline: "National Accident Helpline has a long record of campaigning for tougher regulation of the sector to ban fraudulent practices. If you suffer from an accident, the last thing you need is the confusion of thinking you are dealing with a particular company for assistance, only to discover that it is an entirely different one.
"We have worked hard to gain the trust of our consumers and our legal team will remain vigilant to ensure that no one tries to unfairly use our market leading brand. We will continue to do all we can to make sure people get the compensation they deserve."
Notes to Editors:

National Accident Helpline sets the standard for the claims management industry in the way we do business. We report cases of cold calling and cold texting to the relevant authorities as a matter of urgency.
Our team is made up of our friendly, legally trained Legal Services Advisors based at our contact centre in Kettering, our highly experienced management team, and our network of specialist personal injury solicitors covering all of the UK.
By working with this network of solicitors, victims of accidents can be sure we'll find the right solicitor to handle their claim; this means having experience in similar cases, and where possible, being located in your local area.
National Accident Helpline does not charge so called "referral fees" or engage in nuisance marketing, and recognises that many of the organisations that do market in this way are guilty of illegal and unethical practices.
We work with the Government and our regulator to make sure there is a strict regulatory framework to help protect consumers.