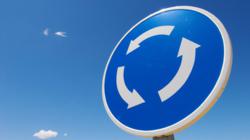 Many other solicitors would have thrown in the towel at this stage, but we were clear in our advice that legal proceedings should be issued in order to secure the maximum possible compensation.
Bolton, UK (PRWEB UK) 11 June 2013
After intensive negotiations and thorough legal work and research, last week Asons Solicitors secured £9,000 in personal injury compensation for their client, Mr Imran.
Mr Imran, 39, was involved in a serious car accident on Grafton Street, Milton Keynes, where allegedly another motorist collided into the rear end of the vehicle Mr Imran was operating, while he was stationary at a roundabout.
According to medical records, Mr Imran suffered multiple injuries across his body, including soft tissue injuries his neck and shoulder, as well as a meniscus tear in his knee. The injuries he suffered also exacerbated a pre-existing injury to his other knee. Mr Imran later required two operations to rectify the damage he endured, and subsequently, he continues to suffer from an acceleration of arthritis in his knee.
Mr Stephen Mansfield, head of the Serious Injury Department at Asons Solicitors said that:
"The insurers took a very bullish stance regarding this claim and were adamant they would not budge from their valuation. Many other solicitors would have thrown in the towel at this stage, but we were clear in our advice that legal proceedings should be issued in order to secure the maximum possible compensation for Mr Imran and we were proved right. This is a great settlement and shows the benefit of clear strong advice and the importance of not being afraid to take on the insurers."
The 'specials' damages, including Mr Imran's loss of earnings, were offered as reimbursement for the damage done to Mr Imran's, vehicle and not being able to work.
Mr Imran made the following statement-
"The inconvenience of an accident under normal circumstances is hard enough to deal with, in my situation, driving is my livelihood, not being able to drive, put my whole life on hold."
Asons were able to arrange a replacement vehicle for Mr Imran, as well as arranging an intense course of physiotherapy, helping him to get back on his feet as soon as possible.
While an initial offer of £2,300 was made to compensate Mr Imran for his injuries, considerable research, collation of evidence and decisive negotiations ensued that Mr Imran was properly compensated. Asons tough approach to litigation meant the third party insurer raised their offer to £4,000, and then a second time to £9,000.
When taken together with the initial 'specials', the overall value of the claim came to £21,000.
Commenting on his success, Mr Aneel Javed, a Litigation Executive at Asons, said:
"It was an interesting and difficult case. Mr Imran's condition meant we had to tread carefully and decisively, ensuring that the long term effects of his injuries where properly accounted for. We had lengthy discussions about the circumstances of the accident and his injuries. Building an important rapport with the client has meant I was able to fully understand appreciate his position. When the insurers had previously offered £2,300, then later increased offer to £4,000 but began doubting the opinion of a well-respected medical expert, I knew it was time to litigate to get the compensation Mr Imran warranted. We issued proceedings on the case and two weeks later the third party solicitor made us an offer he deserved."
Speaking on his experience with Asons Solicitors, Mr Imran said:
"Aneel has been fantastic with my claim. He has responded to every call, every query and resolved any problems I have had. I understand the complexity of my injuries has led to the claim being not as straight forward as we thought. But Aneel has helped explain and guide me through each step of the way. I can fault him and I would recommend Asons on the merits of his efforts to anyone"
If you'd like to find out more about Asons Solicitors, or if you would like advice concerning road accident compensation or personal injury claims, you can visit them at http://www.asons.co.uk or contact them directly on 0844 850 1062.
About Asons Solicitors:
Asons Solicitors is a Bolton-based law practice that specialises in personal injury and industrial disease claims. Founded by brothers Imran Akram and Kamran Akram, Asons Solicitors has developed to become a young and dynamic law firm that delivers practical solutions to clients in times of difficulty. Their continued focus on their staff has seen them awarded with the Investors in People "Gold Award"; which is reflected in the professional and personable approach they take in working with clients. They strive to grow and to develop, and their supportiveness and attention to detail ensures that their clients use them time and again.
For further information contact:
Email: info (at) asons (dot) co.uk
Website: http://www.asons.co.uk