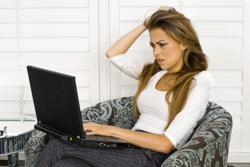 Customer experience is a key differentiator and by doing it well, organisations can drive the customer acquisition, retention and efficiency that make leading companies successful
(PRWEB UK) 4 June 2013
The most successful businesses make customer satisfaction their top priority, but for any company that fails to do so, the consequences can be catastrophic. Research from NewVoiceMedia, a leading provider of cloud contact centre technology, reveals that nearly a third of us (31 percent) post online following inadequate customer service, spreading the complaint across our network and beyond.
Thanks to social media, internet forums and review channels, the modern consumer has a convenient public platform at their fingertips and will spread negative sentiment about a business without thinking twice. The survey of 2,034 UK adults shows that women are nearly twice as likely than men to take out their frustration online, and of the 16-24 age group, this was the case for over 40 percent – clearly demonstrating the generational importance of a channel that's likely to explode in relevance as Gen Y consumers' spending power increases.
Seven percent of respondents even consider posting on Facebook to be the most effective way to resolve a problem. One respondent explained, "The scale of people seeing the complaint usually makes the company take notice to limit any knock-on effect to other customers who may also perceive the issue as unacceptable." Another participant more bluntly stated, "bad publicity hurts."
Jonathan Gale at NewVoiceMedia, who commissioned the research, comments, "Not long ago, customers would tell friends and family if they experienced poor customer service. While this is damaging to a brand, it's not nearly as powerful and immediate as customers who take their complaints online. Within hours, a business can suffer irreversible damage to its reputation, resulting in lost revenue and growth opportunities."
He adds, "Customers want personal and engaging experiences every time, through every channel. Customer experience is a key differentiator and by doing it well, organisations can drive the customer acquisition, retention and efficiency that make leading companies successful."
For more information, please visit http://www.newvoicemedia.com.