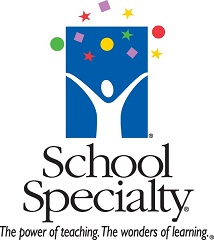 The dedication of the young learners nominated for the 2013 S.P.I.R.E Super Star of the Year Award is truly inspiring.
Greenville, WI (PRWEB) June 11, 2013
EPS Literacy and Intervention, a division of School Specialty, today announced the winners of its 2013 S.P.I.R.E.® (Specialized Program Individualizing Reading Excellence) Awards, which honor students who have overcome significant challenges to improve their reading proficiency as well as the teachers who go above and beyond every day to ensure that all their students have the opportunity to improve their skills.
"The dedication of the young learners nominated for the 2013 S.P.I.R.E Super Star of the Year Award is truly inspiring. They have all worked so hard to overcome obstacles and build their reading skills, that it is so difficult to single out one winner," said Rick Holden, President, EPS. "The students and teacher honored in this year's awards are illustrative of the great things that are happening in classrooms all around the country."
The 2013 S.P.I.R.E. Super Star of the Year is Sebastian, a third grader at Lake Travis Elementary School in Austin, Texas. In the words of his teacher, Randi Sherrer, "The repeated lesson-style format of S.P.I.R.E. has helped Sebastian become familiar with the process over the years. He understands the S.P.I.R.E. lessons so well that he sometimes corrects the teacher when she makes a mistake! S.P.I.R.E. has built his confidence in reading, and he loves the stories and readers."
Sebastian will receive a $100 gift card to Amazon.com, where he can look for books to read over the summer.
The 2013 S.P.I.R.E. Teacher of the Year, honoring a dedicated teacher who goes above and beyond to help her students overcome challenges, is Amy Collins, from Villa Maria School in Stamford, Conn. Nominating Collins, Eileen Cassidy, the school's director of education, said that the reading teacher had selected the program to use with second-graders who were struggling with decoding and has quickly become an advocate for S.P.I.R.E. throughout the school. Collins will receive a $100 gift card to Amazon.com and a $350 gift certificate to be used towards the purchase of materials from the EPS catalog.
The students honored as 2013 S.P.I.R.E. Super Stars are:
Alexis B., fourth grade, Evart Elementary School Evart, Mich.
Willing to work and do her best every day, Alexis improved her reading skills by two grade levels this school year while learning with S.P.I.R.E. When her teacher asked her why she liked the program, Alexis replied, "It's perfect!"
Abby C., fourth grade, St. Gabriel the Archangel School, St. Louis, Mo.
Praised by her teacher as an active, organized and dedicated learner, Abby has shown great gains in reading this school year – in spite of dealing with vision challenges. Her teacher said that S.P.I.R.E. has helped her overcome obstacles and given Abby the confidence to know she can be successful.
Mandi C., fourth grade, Martin Luther King Leadership Academy, Grand Rapids, Mich.
With the support of a dedicated teacher combined with S.P.I.R.E., Mandi has made great gains. Her teacher says that through hard work, she is spelling and writing sentences better than any of the other students in the class.
To read the nominations of these outstanding students and teacher, visit: http://eps.schoolspecialty.com/other/SPIRE_awards/2013
S.P.I.R.E. is a comprehensive and multisensory reading intervention program that integrates phonological awareness, phonics, fluency, vocabulary, spelling and comprehension in a 10-step lesson plan especially designed for struggling readers. S.P.I.R.E. has been used throughout the country with great success by thousands of students who need a direct, systematic and sequential approach to reading. Based on the Orton-Gillingham approach, S.P.I.R.E. is now in its third edition, which incorporates the most recent research regarding best practices in reading and language arts instruction. The program incorporates many opportunities for practice, ensuring students experience continuous and visible success. S.P.I.R.E.'s 120 Illustrated Decodable Readers are now available for use on iPad®, Kindle and NOOK® as well as in print. Learn more at http://epsbooks.com/SPIRE.
About EPS Literacy and Intervention
EPS Literacy and Intervention provides K–12 blended-media solutions that build core skills and close the achievement gap in reading and math. With powerful instructional tools and high-quality materials, the company's reading and math intervention solutions are proven to help struggling students. From universal screening to interventions, progress monitoring to data-driven decision-making, and professional development, EPS offers an integrated approach to effective teaching and learning. For more information on EPS and its proven programs Wordly Wise 3000®, Academy of READING®, Academy of MATH®, MCI, S.P.I.R.E.®, Path Driver for Reading™, Path Driver for Math™, Explode The Code® and more, visit http://epsbooks.com.
About School Specialty
School Specialty, Inc. is a leading education company that provides innovative and proprietary products, programs and services to help educators engage and inspire students of all ages and abilities to learn. The company designs, develops and provides preK-12 educators with the latest and very best curriculum, supplemental learning resources and school supplies. Working in collaboration with educators, School Specialty reaches beyond the scope of textbooks to help educators, guidance counselors and school administrators ensure that every student reaches his or her full potential. For more information, visit http://www.schoolspecialty.com.