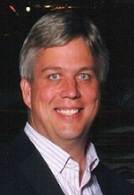 I have always been a believer in the power of technology to fundamentally transform the everyday, whether in our personal lives, business or particularly nonprofits
Troy, MI (PRWEB) June 05, 2013
Billhighway is pleased to announce the appointment of Doug Gregory as Chief Executive Officer succeeding Vince Thomas, who is transitioning to the role of Chairman since founding the company in 1999. Billhighway is the foremost provider of cloud-based financial technology solutions for nonprofits, dedicated to improving client's bottom lines through integrated financial and donor data management.
Gregory previously served as Chief Operations Officer for Plex Systems, a provider of web-based Enterprise Resource Planning (ERP) software located here in Michigan. As COO he helped pioneer Plex OnLine, installing this technology at over 500 plants worldwide, ranging from startups to multi-billion dollar manufacturing companies, averaging 30% annualized growth.
Gregory has been with Billhighway since last September as an integral part of the Leadership team. "Doug's combination of experience, technology acumen and strategic insight are critical to Billhighway's growth," shares Thomas. "His operational experience is second to none, along with his shared belief in Customer Commitment."
"I have always been a believer in the power of technology to fundamentally transform the everyday, whether in our personal lives, business or particularly nonprofits," said Gregory. "The opportunity to help our client's business grow financially stronger through the use of technology is why joining Billhighway was such a natural decision for me."
As Chairman, Thomas will continue to be involved with business development, team culture and a commitment to help Detroit start-ups.
About Billhighway
Billhighway is the foremost provider of cloud-based financial management solutions tailor-made for nonprofit, donor and member-based organizations. Billhighway's suite of nonprofit financial management solutions lets organizations dramatically improve accounting, payment processing and online banking. Nonprofit organizations use Billhighway's financial management system to reduce expenses, increase cash flow and mitigate risk. For the past 13 years, Billhighway has seamlessly managed billions in transactions for over 3,500 nonprofit clients. Billhighway is recognized for award-winning customer service and industry-leading data security. http://www.billhighway.co