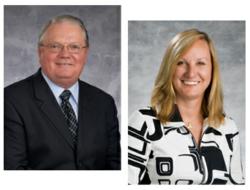 Madison, WI (PRWEB) June 10, 2013
State Collection Service, Inc. is proud to share that two members of the company's executive team have been invited to speak at this year's HFMA ANI, to be held from June 16-19, 2013 in Orlando, Florida. The HFMA National Institute is the nation's leading healthcare finance conference.
State Collection Service President, Terry Armstrong, will be presenting with a panel of industry experts during the session "Selecting Collection Agency Partners to Maximize Recovery and Maintain Patient Satisfaction" on Monday, June 17. During this session, attendees will learn how to identify and manage their collection partners (first- and third-party) in order to optimize performance while increasing patient satisfaction.
On Wednesday, June 19, State Collection Service's Executive Vice President and Chief Strategy Officer, Tina Hanson, will be presenting "Standardizing Collection Processes: Findings from HFMA's Medical Debt Task Force". This session will describe the practices identified to date by HFMA's specially-convened task force to proactively work with the Consumer Finance Protection Bureau. The group's goal is to identify a common set of medical debt collection practices for industry adoption, intended to improve the collection process, patient experience, and financial performance.
Finally, Chief Business Development Officer, Steve Beard, has been requested to moderate HFMA's Revenue Cycle Networking sessions on Monday, June 16 and Tuesday, June 17.
In addition to our presence during these breakout sessions, State Collection Service will also be exhibiting again at this year's ANI (Booth 516).
About State Collection Service, Inc.
Since 1949, State Collection Service has provided quality collection service to countless healthcare organizations.
Through experience and innovation, State Collection Service has grown to become a tremendously credible and nationally-recognized collection agency offering services from pre-registration to bad debt. These many long-term partnerships are a tribute to our service, integrity, and results.