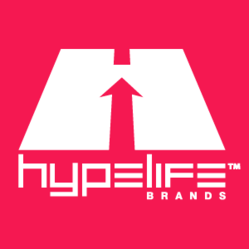 Being told to listen to a story pushes one not to listen. Choosing to listen, on the other hand, promotes true connection.
Los Angeles, CA (PRWEB) June 06, 2013
Confronted with slashed budgets and an ever-changing marketing landscape, brands everywhere are on the lookout for the next big thing – that new and exciting and cost-effective way to connect with an audience increasingly averse to ads. This past week, HypeLife Brands, a leading branding and marketing agency focused on helping brands to connect with Generation Y, put out a simple message for these brands as 2013 reaches its halfway point: Stop looking, start talking.
For those who work in the day-to-day trenches of advertising, the seemingly once-a-week advent of new research, new technology, new applications touted as the latest or greatest or (substitute your favorite superlative here) can be staggering, and not a little bit overwhelming. Who's to say what works and what doesn't, what will catch on and what won't? But prevailing thought seems to dictate a familiar, albeit ominous trope for these dedicated makers of the message: Don't be the one that gets left behind.
It's easy to see, then, how brands can lose themselves along the way. It's easy to see how a brand can spend too much time testing five different messages across five different mediums instead of crafting and honing one message that will rise to the top – all in service of keeping up with the technological Joneses. For Zach Russell, a brand strategist with HypeLife Brands, the midway point in a year is a good time to evaluate what's been working and what hasn't. "Brands are the same as people," says Russell. "When you think of a friend, a few words come to mind, an image maybe, and it's those things that define this friend. Brands should be the same way."
"You've got a clear, honest relationship with this friend the same way a brand has clear, honest relationships with its most loyal customers. And it all starts with a story."
Earlier this month, Russell talked about his relationship with his grandfather, of their weekly dinners and conversations and how they've shaped his image of his grandfather over time. "It's funny," says Russell, "but the story of my grandfather has been molded and shaped by the stories he tells me. There aren't any special offers or discounts just for listening. It's an honest, pure narrative built from connection."
"Doing what I do for a living," continues Russell, "I don't see why brands can't have the same kind of open, honest relationship with their potential customers."
Russell, like many, points to Apple as the standard bearer of this bond that's been forged with Millennials. "Here you've got this brand where nothing is ever on sale, where their products, many of them largely commoditized now, are consistently more expensive than their competitors," says Russell. "And yet, an entire stock market hinges on the forecasts of their CEO."
"Their story begins and ends with the idea that beauty can also be functional. It's the same story that brought them back from the dead years ago, and it's the same story that's dominating their sector today."
But what about the brands that can't afford to put millions behind their efforts? What about brands that have a unique story to tell, but can't use multi-channel media buys to do so? HypeLife Brands has an answer for that, as they've become an expert at employing the unique storytelling techniques embedded in social media, and there's a good reason why.
"Nothing is more cost-effective than social media. Nothing," says Russell. "Plus, it's where Generation Y lives. They can choose who they want to interact with, they can choose who they want to listen to. And for Millennials, this choice is everything."
"Being told to listen to a story pushes one not to listen. Choosing to listen, on the other hand, promotes true connection. What more could a brand ask for?"
About HypeLife Brands
HypeLife Brands is the leading branding and marketing agency focused on helping brands engage the youth market, specifically Generation Y and Millennials. Key client industries include streetwear, film and entertainment, start-up entrepreneurs, and recording artists. Founded in 2001, the agency is headquartered in Kansas City, Missouri, with offices in Los Angeles and New York City. HypeLife Brands can be found at http://www.hypelifebrands.com/.