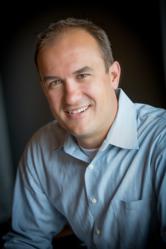 Sandpoint, ID (PRWEB) June 06, 2013
Unicep, a leader in liquid and gel contract manufacturing and packaging, announced today that Paul Knight has joined Unicep as Vice President of Sales and Engineering.
"We're very pleased to have Paul join the Executive team at Unicep," Greg Taylor, President of Unicep, stated, "His expertise and proven track record in R&D and Intellectual Property as well as Product Management and Marketing will enhance the culture of innovation at Unicep and allow us to further leverage our core capabilities to provide solutions for our customers."
Paul is responsible for ensuring customers understand and leverage Unicep's unique expertise in compounding, filling and packaging. In addition, Paul leads the development of new packaging technologies and manufacturing processes that align with the needs of our customers' markets. Paul has held a wide range of leadership positions- from operations to marketing. He is registered to practice at the USPTO and is an inventor of over 20 issued U.S. patents. Paul graduated from the University of Washington with a degree in Mechanical Engineering.
About Unicep
Unicep is a privately held company that began as a contract packager of cost effective unit dose packaging for dental materials. Within their FDA registered and ISO9001 & ISO13485 certified facility, Unicep specializes in blow-fill-seal packaging technology which includes their patented MicroDose™ and Twist-Tip™ single use dispensers. With locations in Sandpoint, Idaho and Liberty Lake, Washington, Unicep also provides non-sterile manufacturing and packaging for gels, liquids, and lotions for oral health care, medical device, OTC, cosmetic, personal care, animal health and dietary supplement markets. From formulation development to compounding, filling and packaging, Unicep can provide custom turnkey solutions.