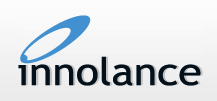 Sterling, VA (PRWEB) June 05, 2013
Web application and mobile development company, Innolance, is excited to announce their new and growing partnership with Fairfax County and Fairfax County Public Schools. On May 20th, the Innolance web application development team attended the Fairfax County Public Schools' Celebrate Partnerships Award Ceremony at the Mason Inn and Conference Center at George Mason University. Innolance was recognized and awarded as a new partner for Fairfax County Public Schools Communications and Community Outreach Department.
Innolance has recently become a new partner to Fairfax County Public Schools, specifically contributing to the Collect for Kids program. Collect for Kids is a team of non-profits, for-profits, and local government who are actively supporting students and student learning within their community.
Collect for Kids is a coordinated school supply drive that guides donors in the Fairfax County community to give to the charity of their choice or at designated collection centers, with the confidence that donations will efficiently be delivered to participating schools and deserving students.
Collect for Kids aims to target citizens, businesses, or community groups in specific ways on what to donate. Collect for Kids asks community members to donate cash, backpacks, or calculators to participating schools in the Fairfax County area.
Innolance is a leading IT service provider in the Washington D.C. area that specializes in mobile development, web application, responsive web design as well as quality assurance for various industries. Innolance is contributing their technical services to Collect for Kids by re-designing their website. Innolance is working hard to create a more visually appealing and user-friendly website that will allow viewers to donate and contribute to the Collect for Kids cause more easily. The newly designed website is expected to go live this summer. For more information about the Collect for Kids Program and ways to get involved, please visit their website at http://collectforkids.org.
About Innolance:
Innolance is an IT solutions provider specializing in providing innovative mobile and web technology solutions to make businesses function better. Innolance delivers complex mobile and web business applications custom designed to suit their customers' business needs. For more information, please visit our website at http://www.innolance.com.