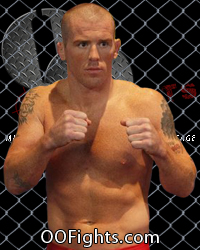 "It's very important to chose wisely when looking for an MMA school" - Julius Park
Owings Mills, MD (PRWEB) June 08, 2013
Crazy 88 Brazilian Jiu-Jitsu is excited to announce it will be offering an elite MMA program for adults wanting to learn Mixed Martial Arts at it's newest location in Owings Mills, MD.
The 3,000 square foot facility will be the second location for Crazy 88 Brazilian Jiu-Jitsu whose headquarters are located in Elkridge, MD.
The programs offered by the new location will be targeted to cater to the needs of a wide variety of clientele. The programs are specifically designed to integrate the most novice of martial artist to those who are more experienced looking to pursue a professional career in MMA.
"It's very important to chose wisely when looking for an MMA school," explains Julius Park, who opened Crazy 88's original Elkridge location in 2005. "The Ultimate Fighting Championship has made MMA wildly popular, so these days, everybody is marketing MMA."
Park further explains, "It's easy to find traditional martial arts schools that market MMA, but don't provide true mixed martial arts training. Or big box gyms that offer classes that are really just glorified cardio kickboxing. Or the most dangerous which means unprofessional, tough-guy schools that throw beginners in over their heads without proper preparation. Do your research."
Crazy 88 offers the styles of Muay Thai kickboxing, Brazilian Jiu-Jitsu, wrestling and boxing -- all of the arts that, together, make mixed martial arts. These styles will be taught under the head of Owings Mills coaching staff and Professional MMA Fighter, Jon Delbrugge.
Debrugge has extensive training and experience from when he began training in mixed martial arts more than 5 years ago. During this time he has traveled to Thailand multiple time to study Muay Thai, competed on the International circuit of Brazilian Jiu-Jitsu and won five amateur and two professional MMA fights.
To learn more about Crazy 88 BJJ and be updated on the latest developments of the Owings Mills location call 443-283-1450 or visit http://owingsmills.crazy88bjj.com