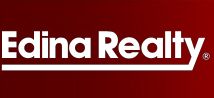 I'm glad we were able to get it so much exposure in the market
Blaine, MN (PRWEB) June 05, 2013
As Edina Realty's #1 Blaine real estate agent Kris Lindahl has shared much success with his clients in Blaine, MN. He recently sold a fantastic townhome at 12155 Vermillion Street NE for the asking price of $130,000. "Both I and the sellers are very happy with this," Lindahl said, and continued, "I work to make sure my clients are confident and comfortable with their decisions." The townhome, built in 2005, has just over 1600 square feet of living space and features two bedrooms, two bathrooms, and a two-car garage.
Located in a high-demand community, the townhome also features a deluxe master suite, a versatile loft area, and hardwood floors. "This was another great opportunity for buyers and I'm glad we were able to get it so much exposure in the market," Lindahl said, and continued, "With me as your agent, you can be sure your home will get more exposure than with any other agent."
Lindahl's combined use of technological expertise and a vast market knowledge has driven his peers to refer to him as an 'Internet Marketing Specialist'. While it's not an official title, "it speaks to how great I am at getting your listing seen by as many buyers as possible." By creating resources available to the general public like the Minnesota Short Sale Calculator and the Minnesota Buyer Search website, Lindahl has become one of the most sought out voices in real estate.
Call Kris and his team now for more information at (763) 280-8498 or visit the Minnesota Short Sale Calculator website to find out what you're home is worth.