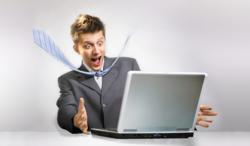 Pioneer's website now offers the visitor a user-friendly approach to learning more about Pioneer and their products, as well as an updated design and improved usability.
Denver, Colo. (PRWEB) June 05, 2013
For those who have not visited the Pioneer Solutions website recently, there have been some big changes. Pioneer Solutions has released their new website as of May 2013. The website now offers the visitor a user-friendly approach to learning more about Pioneer and their products, as well as an updated design and improved usability.
Access the new website at the same URL as before: http://www.PioneerSolutionsGlobal.com
Here are just FOUR improvements to look for on the new site:
1. Direct access to Pioneer's ETRM Blog: Ever visit the Pioneer Solutions website looking for the ETRM blog, just to find…it didn't exist? It did exist. However, what was once hidden and difficult to find is now clearly nestled in its own tab on the main menu at the top of each page.
2. Improved usability: The sleek, fresh design adds appeal to the website as well as function. The site is now easier on the eyes and more intuitive to navigate so the information visitors need is always right there.
3. Client testimonials: Visit the improved Clients page to read real quotes from real clients. Discover just a few of the great things that clients have to say about Pioneer and get a better vision of what Pioneer's products can do.
4. Email subscription: Want to receive Pioneer email updates but don't want to fill out a form to do so? The new, simple Newsletter Subscription form allows a visitor to submit just their email directly on the website to receive email updates without divulging any personal information. Subscribers receive one monthly newsletter email and can unsubscribe at anytime…And when they are ready to share other details or would like to set up a free, no-obligation demo, Pioneer Solutions will be waiting.
Future Updates
Stay tuned in the next few months as Pioneer prepares to add more pages with comprehensive information about the company and products along with other features created with visitors in mind.
Things to watch for include:

A technology page with a breakdown of Pioneer's next generation architecture
An event page to stay up-to-date on upcoming industry events that Pioneer will be attending/sponsoring or look back at past events.
A partnership page to introduce visitors to other great companies working with Pioneer
In the meantime, please email suggestions or problems to: info(at)PioneerSolutionsGlobal(dot)com.
About Pioneer
Pioneer Solutions LLC is a global software provider of next generation Energy Trading and Risk Management (ETRM) Environmental Management Information Systems (EMIS) & Enterprise Compliance Solutions. Pioneer's comprehensive suite of products are designed specifically for utility and energy companies and offer a single seamlessly integrated platform that can handle all commodity types, risk exposures and compliance needs.
Offering the latest in business processing capability, Pioneer's products offer the user a configurable environment that allows for customizable templates for workflow and user-defined custom formula entry. Serving some of the largest utilities and energy companies across the globe, Pioneer's flexible solutions are designed for rapid deployment and easily adapt to clients' unique business processes, model complex trading scenarios and automate business processes.