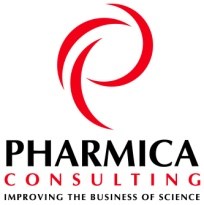 SharePoint as an operational platform for the industry is a great solution
Princeton, NJ (PRWEB) June 11, 2013
PHARMICA Consulting is proud to have hosted its 8th SharePoint User Workshop for the Life Sciences Industry. SharePoint is a platform which has become pervasive throughout the life sciences industry, in which its capabilities have been acknowledged for improving the workplace practices to be done more efficiently and effectively. This has generated increased awareness for the need to have standards and best practices along with the development of structurally defined content management strategies.
"The open forum discussion was terrific for industry members to have a sense of what is happening in the life sciences industry while helping each other out with their challenges and solutions in SharePoint. The networking and information sharing by the attendees is what made this a successful event" said Greg Cohee, partner with Pharmica Consulting.
"SharePoint as an operational platform for the industry is a great solution. However, it is not easy to implement on your own. The presentations provided around business workflow and operational management made this conference a success for the attendees" said Matt Kiernan, partner with Pharmica Consulting.
"With the release of SharePoint 2013 coming, there's no doubt that the pharma industry will need more support and networking opportunities to best architecture SharePoint. We are encouraged to see more speakers on SharePoint 2013 at our conference in San Francisco on October 28-29th" said Eric Lake, partner with Pharmica Consulting.
Those interested in learning more about Pharmica Consulting and upcoming forum or service offerings can visit http://www.PharmicaConsulting.com. To request additional information, please contact Matt Kiernan at 610-945-4364.
About Pharmica Consulting: Pharmica Consulting, one of the Life sciences Industry leading consulting firms, provides a variety of offerings designed to help pharmaceutical and biotech clients achieve true Operational Excellence. Consultants at Pharmica invest the time needed to truly understand a client's specific challenges-and tailor solutions to help them create a more profitable business environment. Pharmica Consulting knows how to build effective strategies- and deliver against those strategies as promised.